Alcohol
Alcohol has been produced the world over for centuries.
Wine was made by fermenting fruit, rice and honey since 7000 B.C, as indicated by wine jars from ancient China. In 4000 B.C. ancient Egypt considered beer as one of the foods of life and a dietary staple.
In Britain from the 8th century ales, ciders and mead were staple drinks of the lower classes due to unsafe water supplies.
The industrial revolution brought new technology to alcohol production and 60% proof gin, produced by distilling juniper berries, became widely available.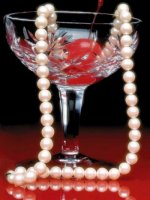 Want to discover more about alcohol production and how it affected London?
Then bring your team of 2 to 6 players to a unique treasure hunt, by Treasure hunts in London, around the Museum of London. Solve clues and puzzles as you explore the galleries and discover the treasures held in the museums collection.
The hunt will end with a drink and prize giving.
Drink to me only Treasure Hunt
The next hunt will take place on Sunday 5th July 2015.
Tickets are available from http://www.eventbrite.co.uk/e/drink-to-me-onlytreasure-hunt-at-the-museum-of-london-tickets-17116321378?ref=ebtnebtckt