Rudolph Valentino was born as Rodolfo Alfonso Raffaello Pierre Filibert Guglielmi di Valentina D'Antonguolla on May 6, 1895 in Castellaneta, Italy.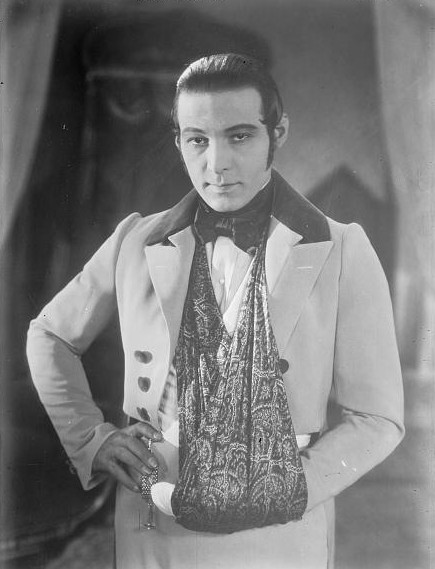 He became a sex symbol actor of the 1920s, starring in a number of silent screen films. Best known as the star of  The Sheik, Valentino also starred in The Son of the Sheik, Blood and Sand, The Eagle and The Four Horsemen of the Apocalypse.
Valentino was taken ill and collapsed at the Hotel Ambassador in New York. He died on August 23 1926 at the age of 31. Valentino's syndrome, the type of medically emergent abdominal pain that caused his death, is named after him. An estimated 100,000 people lined the streets of New York City to pay their respects at his funeral.
Murder mystery set during the golden age of Hollywood movies
Become one of the cast and crew of "Mummy Knows Best". Work out who wanted the head of Lamb Studios dead……
Archie, Janet and the others raced on the set to the Egyptian Sarcophagus. There lay Barbara Lamb in a pool of blood.By her head was a bloodied 'CEDRIC' statuette…….
Want to know more? Then order the murder mystery game "Lamb to the Slaughter" from www.itmgames.co.uk