A treat for murder mystery fans.
Following the daily Advent blogging,  and Christmas, Twixmas and New Year festivities blogs, it felt right to take a short break with my feet up, in front of the TV, with the last of the chocolates, sherry and mince pies.
One of the big treats was watching "And Then There Were None". A  full star cast appeared in the TV adaptation of the Agatha Christie mystery novel. Widely considered her masterpiece, she described it as the most difficult of her books to write. The production marks the 125th anniversary of her birth and came about following a deal between the BBC and Christie's estate bringing some of her best-known works to the small screen. The DVD of the show is now available.
Set in 1939, the plot revolves around 10 strangers who are invited to the isolated Soldier Island, near the Devon coast. Their mysterious hosts, Mr and Mrs UN Owen, are absent when they arrive. Cut off from the mainland by bad weather, they are each accused  of murderous sins they have committed. As they are carefully killed off one by one, the group realise there may be a murderer among them…..
Reported in the  Guardian in 2015, the Christie estate stated that And Then There Were None had sold more than 100m copies worldwide, making it the bestselling crime novel of all time.
The new BBC adaptation caused controversy as it features gruesome violence, swearing, sex, and drug taking. It doesn't tie in with the view that Agatha Christie was a writer of cosies – fun puzzles that are all surface and plot, with little depth or substance to them. Sophie Hannah dismisses this idea, stating Christie was "an intellectual" and "the best and bestselling crime writer of all time" as well as "a dedicated philosopher of the mystery novel".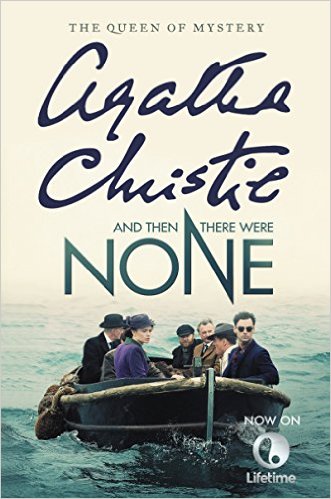 City Adventurers……and murder mystery fans
Sign up for our newsletter with information on fun things to do for City Adventurers and special offers on events.