Who will be delivering the Easter treats to you?
In the UK Easter eggs are delivered by the Easter Bunny. However, in Switzerland it is a cuckoo that delivers eggs, and in the Westphalia region in Germany, they are delivered by a fox.
Australia's treat bringer.
Australians don't welcome an Easter bunny.
Rabbits were only introduced to the continent in the 1850's and were intended as quarry for hunting enthusiasts. However the 24 imported specimens multiplied so quickly that by the turn of the 20th century, the adorable bunnies had become crop-destroying thorns in farmers' sides. The province of Western Australia even tried using a giant fence to stop illegal rabbit immigration.
With rabbits seen as an enemy, Australians replaced the Easter Bunny with Bilbies. These endangered marsupials share the Easter Bunny's long ears and have the added bonus of respecting the nation's valuable crops.
The first documented use of the Easter Bilby concept was in March 1968, per Wikipedia, when 9-year-old Rose-Marie Dusting wrote the story "Billy The Aussie Easter Bilby" which she published as a book 11 years later.
The first Chocolate Easter Bilbies were sold at the Warrawong Sanctuary. Australian author and illustrator Irena Sibley produced three Easter Bilby books between 1994 and 2000 including the best selling The Bilbies' First Easter.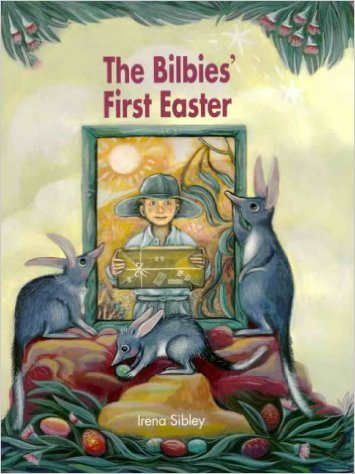 Looking for a fun activity to share with friends and family at Easter ?
Treasure Hunts in London are organising an Easter hunt at the Victoria and Albert Museum on Saturday 26 March 2016. Bring your team of 2-4 players for an EGG-citing time.