Having visited a few UK Christmas Markets already, we headed to Nottingham to see the Nottingham Winter Wonderland.
Driving to Nottingham, we used one of the park and ride car parks, then caught a tram to the Old Market Square. Billed as the largest event in the East Midlands, Nottingham Winter Wonderland has a Christmas Market, an Ice Bar, a toboggan run and the biggest outdoor ice skating rink in the East Midlands.
There is an Altitude bar in front of the Town Hall, which is lit with snow flakes.
Along the side of the Town Hall, and around the market square, is the Christmas Market. It has alpine-chalets selling goods  and artisan food. There was a fair ground carousel and, in the distance, we could see a helter skelter.
In the middle of the Old Market Square is the ice rink. It is surrounded by stalls selling food and drink.
We watched riders try the Ice Mountain toboggan slide in King Street. After stopping for food we caught the tram back to our car.
Another fun day out, albeit a little wet.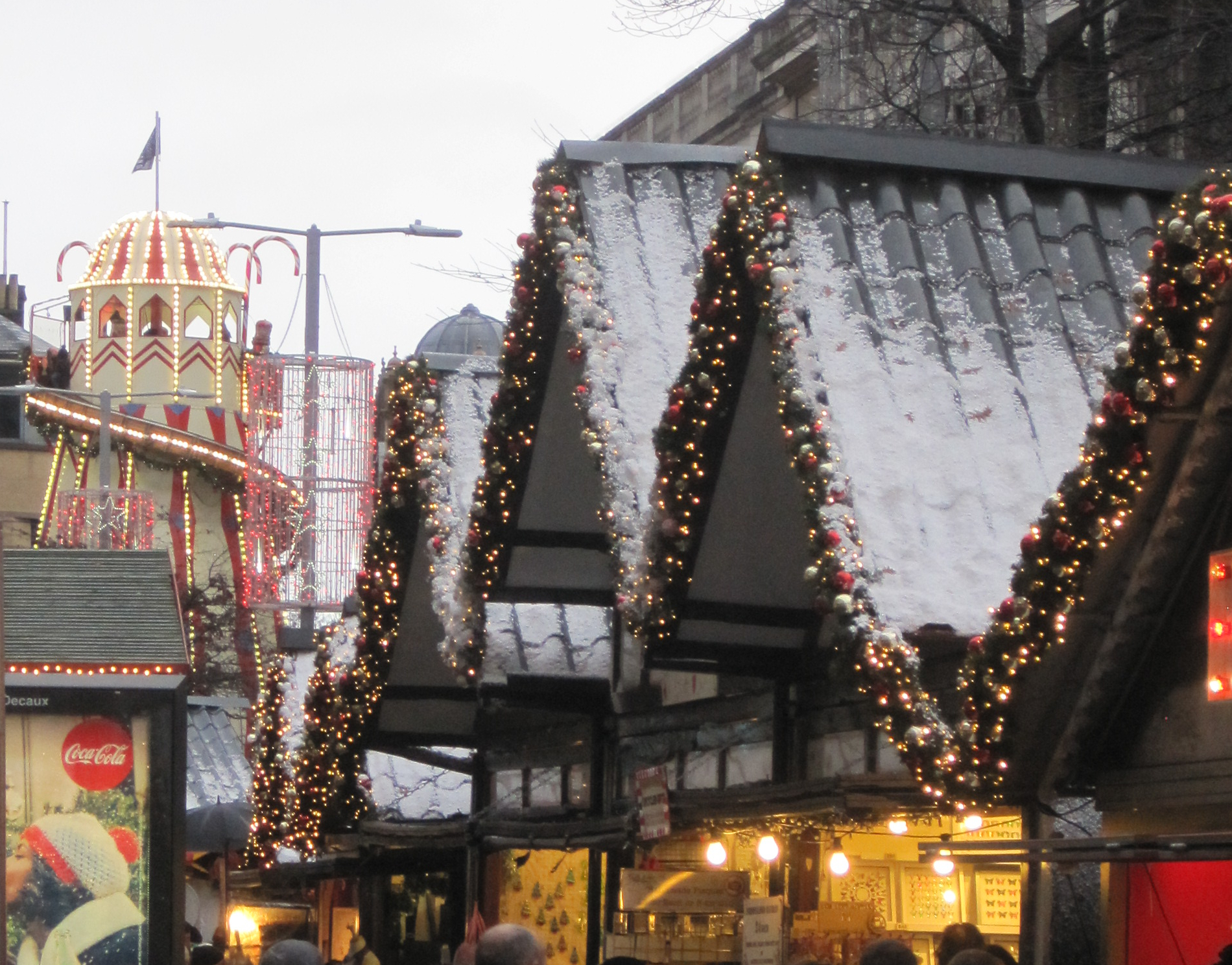 Join City Adventurers and have a Christmas Adventure…..
Join our club for people who want to find new adventures to share with like-minded people. Just click the link and join the club