We were lucky enough to visit The Art of Banksy London 2021 recently. This limited season event is taking place at 50 Earlham Street, close to Covent Garden.
The exhibition comprises prints, canvasses, screen-prints and limited-edition pieces, mainly dated between 1997 and 2008. The collection of more than 60 artworks, by the most secretive artist in the art world, are on loan from private collections.
However, it should be noted that it was not authorized by Banksy and has not been curated in collaboration with the artist. The Art of Banksy is completely non-consensual.
We booked our timed tickets in advance and turned up a little early. Luckily when we went there was no queue to get in. large bags are not permitted, so we had to store bags for free at check in. The exhibition operated a one-way journey with separate entry and exit points. Just walk through the shop to get back to check in and retrieve your bag.
On our walk through the collection we got to view some of Banky's iconic pieces. At the end of the exhibition there was a photo opportunity room that had everyone posing.
Recommend going to see this while it is in London.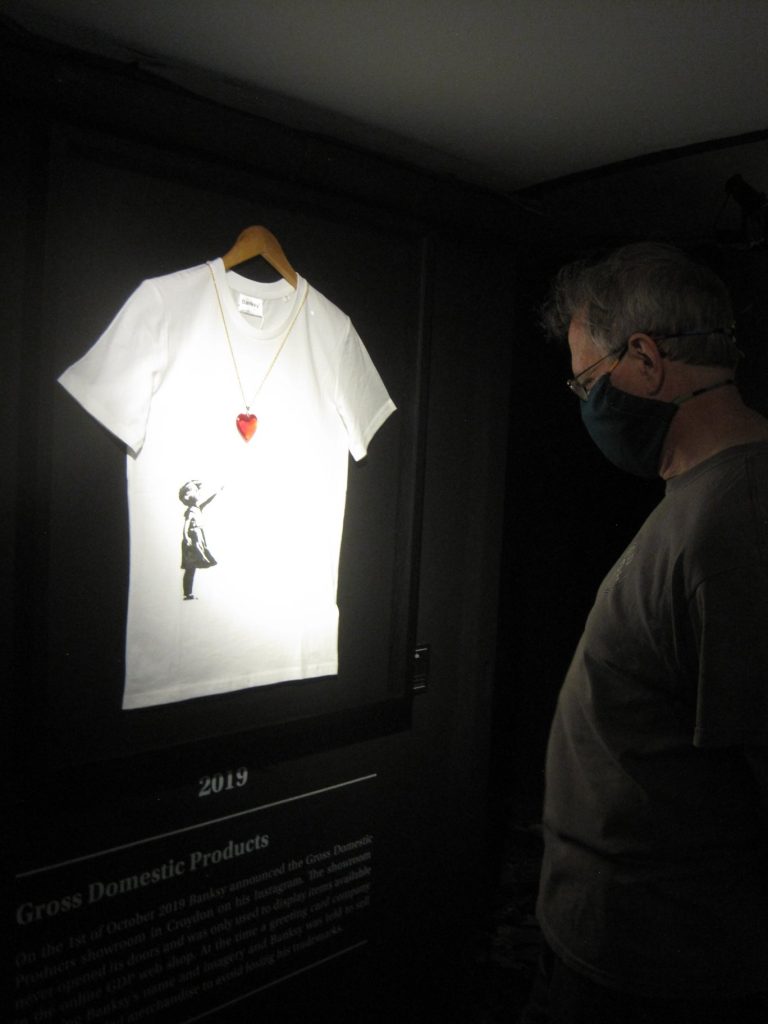 ---
Join City Adventurers and start exploring…..
Join our club for people who want to live life to the full. Just click the link and join the club