How about an Easter Treasure Hunt?
Treasure Hunts in London have THREE EGG-CITING options available.
explore Arts and Heritage in London.
solve clues and puzzles,
take fun photos and complete assignments
compete for prizes
Choose from Trafalgar Square, The Tate Britain and Brixton.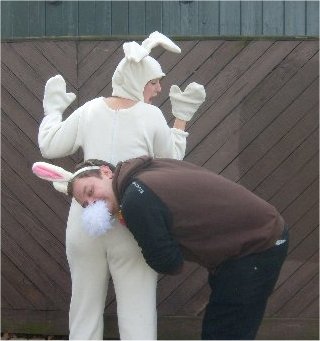 Teams of 2 to 5 players  – Individual tickets are £9 to £15. Special prices are available for teams. Tickets must be purchased in advance and are available from http://www.scavengerhunts.london/home.html and Eventbrite
Get out and about around Trafalgar Square on Easter Saturday
Saturday, 4 April 2015 from 2pm

Instead of hunting for eggs this Easter come on this special heritage hunt and discover some of the famous people who lived and worked around Trafalgar Square. Unravel cryptic clues, photograph funny assignments and compete for prizes as you and your team explore this area of London.
Tickets £15 (individual) to £60 (team)
Explore an art Gallery during the Easter holidays with a
Treasure Hunt at Tate Britain
Hunting Animals At The Tate Britain
Tuesday, 31 March 2015 from 11am
Unravel clues and solve puzzles while discovering the art works held in the Tate Britain's collection. This hunt is suitable for families with younger children, as well as older children and adults. The clues are easier than other Treasure Hunts In London events, but still challenging. The answers are to be found in art work involving animals and birds.
Tickets £9 (young person) £10 (individual) to £45 (team)
Get some fresh air and discover art on the streets of London
with the Family Street Art Treasure Hunt
Wednesday, 8 April 2015 from 2pm
Brixton has a lot of street art, which the London Mural Preservation Society is now charged with maintaining. Some art is by international street artists, while others is by local community groups. This is your chance to discover some of the art that is found on the streets of Brixton while unravelling clues, photographing funny assignments and competing for chocolate prizes.
Tickets £9 (young person) £10 (individual) to £45 (team)