International Political figures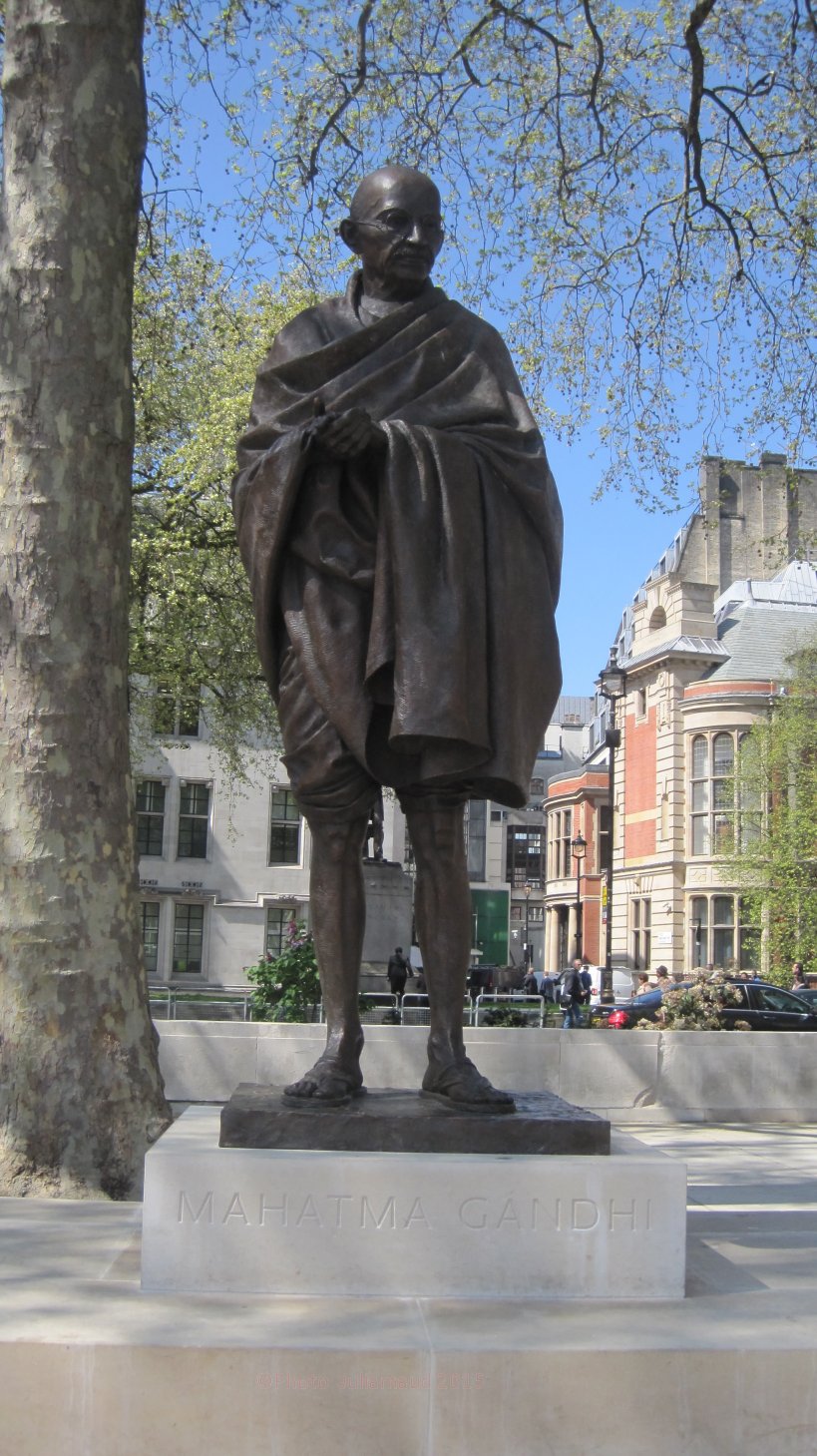 A recent addition to the Statues in Parliament Square Gardens is that of Mahatma Gandhi. It was unveiled on 14 March 2015 to mark the 100th anniversary of his return to India to start the struggle for independence from British rule. The statue is based on a photograph of Gandhi standing outside the offices of Prime Minister of the United Kingdom Ramsay MacDonald in 1931. The prime minister, David Cameron, speaking in front of  Gandhi's grandson, described him as "one of the most towering figures" in political history.
He joins a number of other distinguished political figures commemorated around Parliament Square.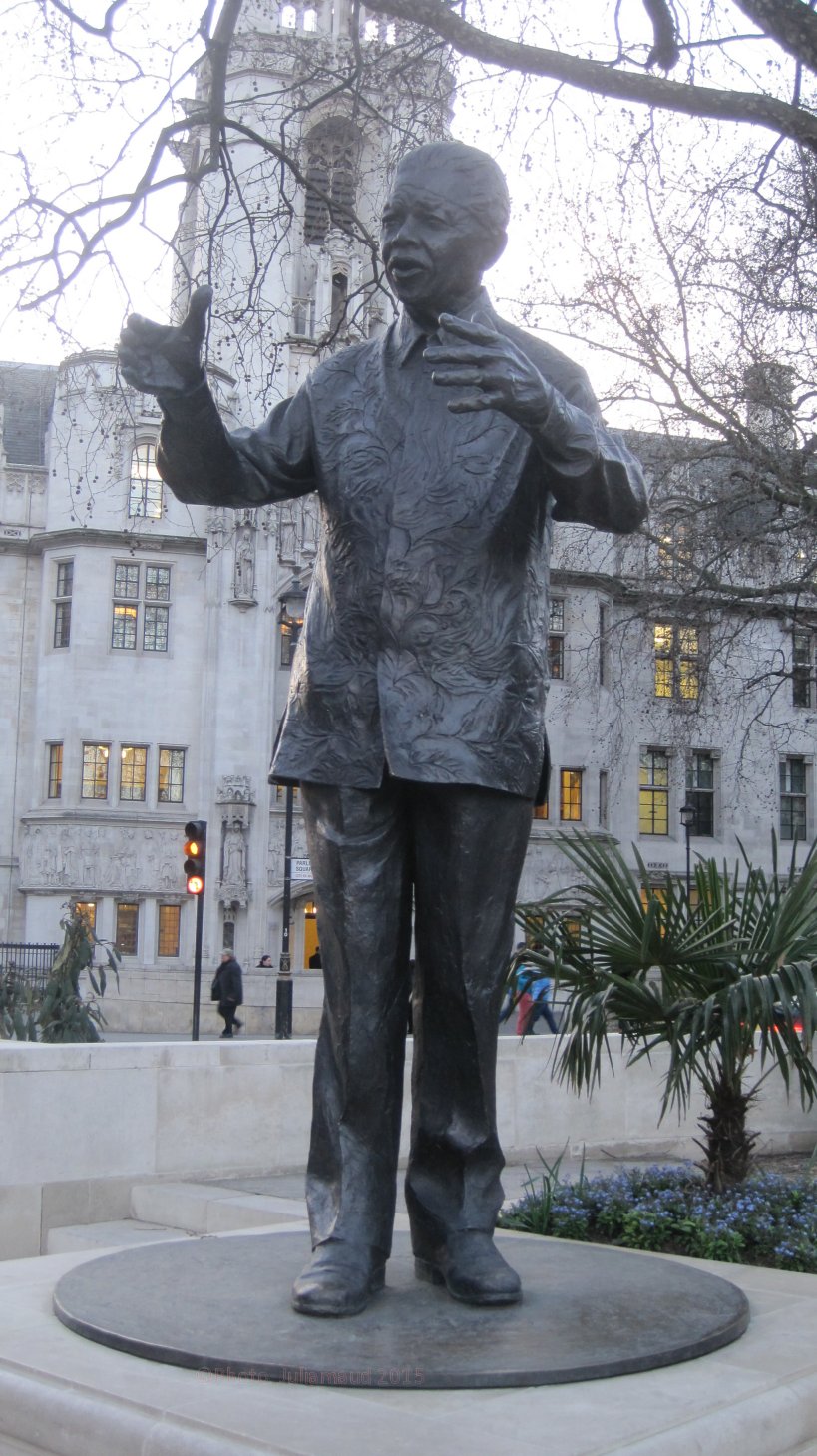 Nelson Mandela
A  statue of former South African President  Nelson Mandela was formally unveiled by Prime Minister Gordon Brown in the presence of Mr Mandela on 29 August 2007.  Mr Mandela gave a speech saying it fulfilled a dream to see the statue of a black man in parliament Square. The statue was erected in Parliament Square after being refused permission by Westminster Council for placing it in Trafalgar Square adjacent to South Africa House. The nine foot bronze statue by Ian Walters commemorates one of the greatest fighters for freedom in the 20th century.
The statue has also been described as a permanent statement of London's abhorrence of apartheid and every other form of racism. Ironically, also standing on the square is the statue of Jan Smuts, a supporter of racial segregation based on separate territory for blacks and whites.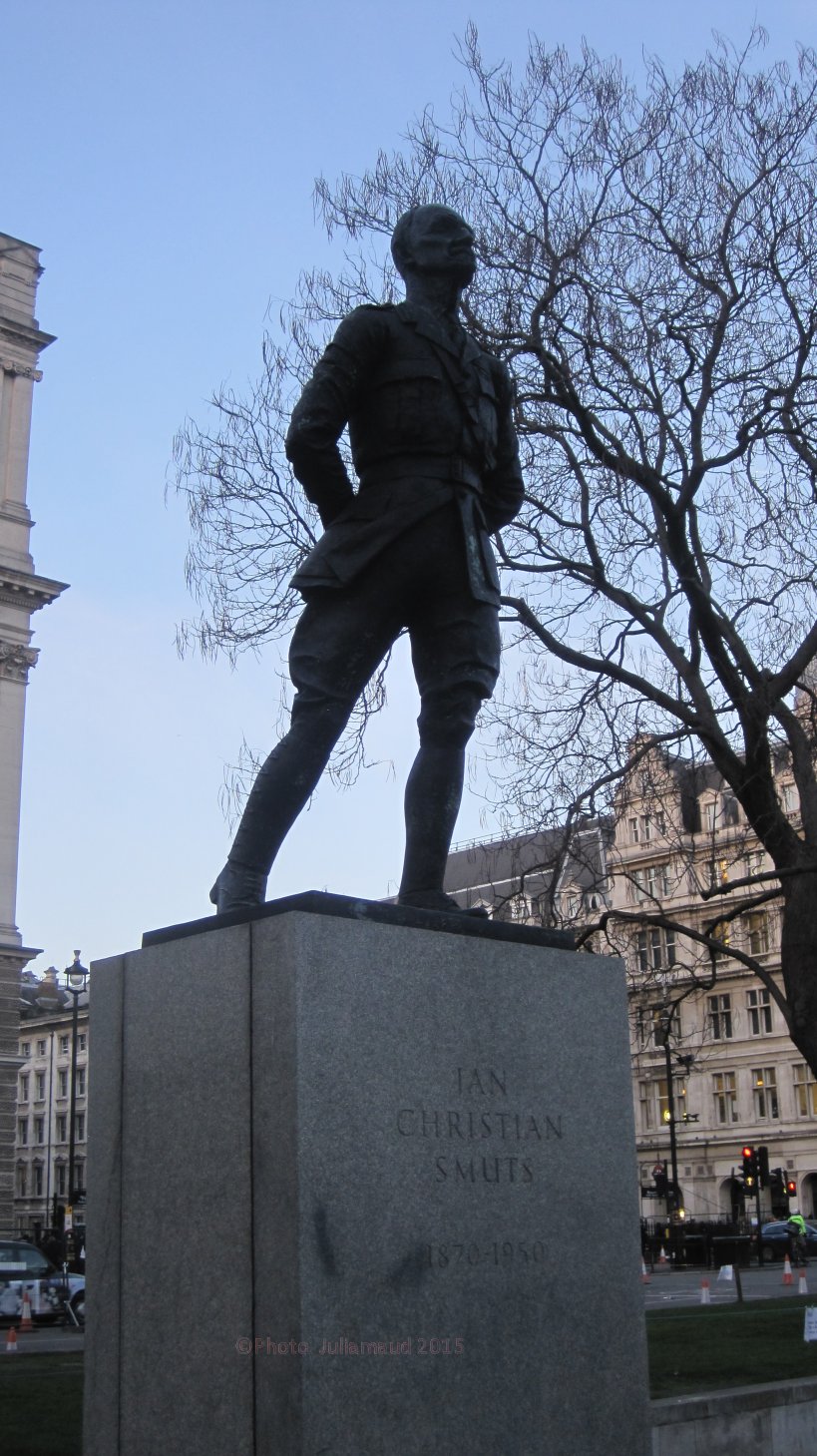 Field Marshal Jan Christian Smuts
Jan Christian Smuts, a prominent South African and British Commonwealth statesman, military leader and philosopher was the second Prime Minister of South Africa. From 1917 to 1919, he was one of the members of the British War Cabinet and was instrumental in the founding of what became the Royal Air Force (RAF). He became a field marshal in the British Army in 1941, and served in the Imperial War Cabinet under Winston Churchill. He was the only man to sign both of the peace treaties ending the First and Second World Wars. Jan Smuts advocated and helped establish the League of Nations. He later urged the formation of a new international organisation for peace: the United Nations.Smuts wrote the preamble to the United Nations Charter, and was the only person to sign the charters of both the League of Nations and the UN. The bronze statue, by the sculptor Jacob Epstein, stands on a granite pedestal to the centre of the north of the square and was unveiled in 1956.
Overlooking Parliament Square Gardens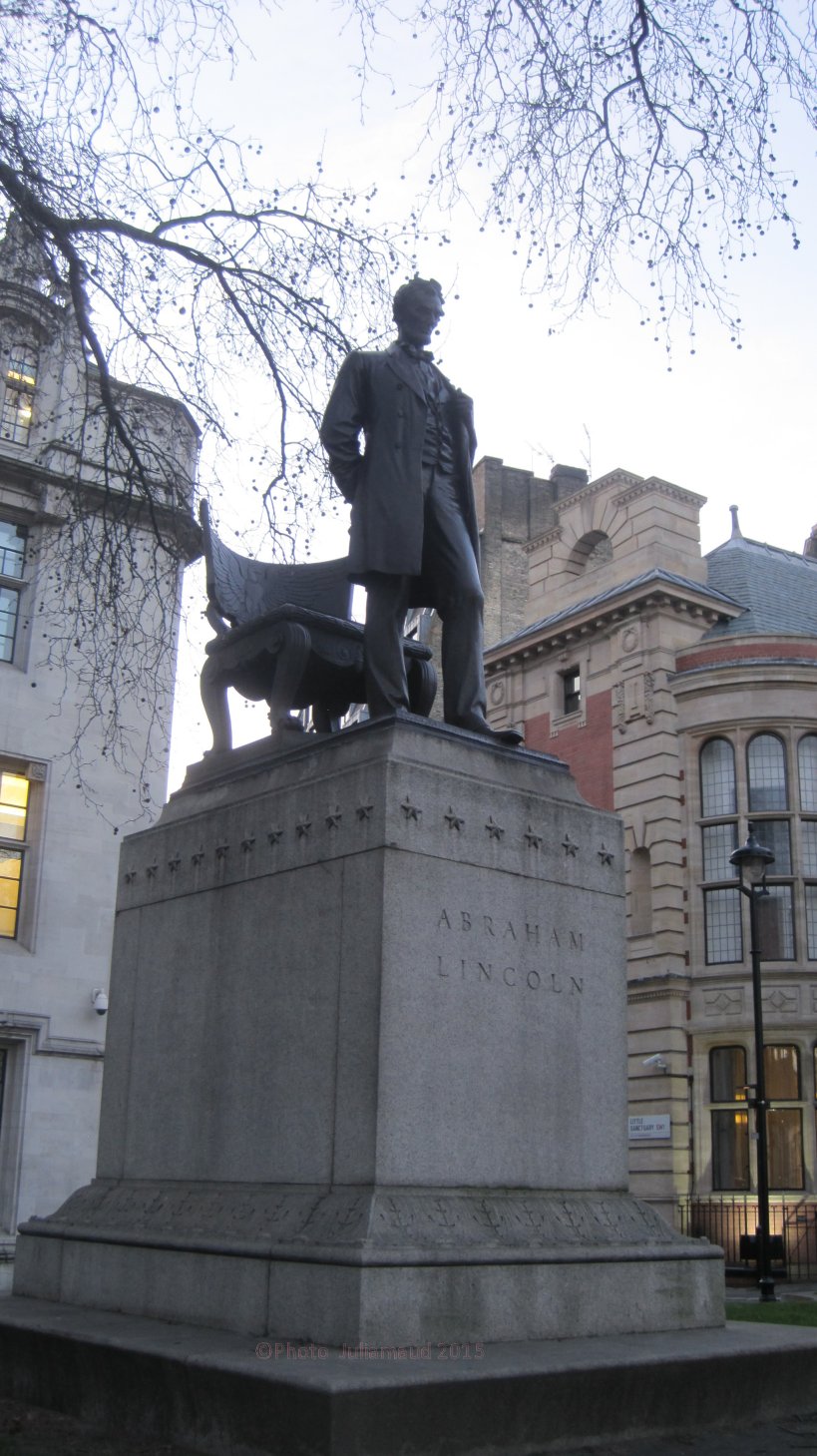 Abraham Lincoln
Overlooking Parliament Square Gardens stands a 12-foot (3.7 m) bronze statue of Abraham Lincoln, President of the United States 1861–1865. This statue, called Abraham Lincoln: The Man or Standing Lincoln was erected in 1920. It is a copy of the Saint-Goudens statue, the original of which is found in Lincoln Park in Chicago.