The City Adventurers spent a day exploring the National Gallery in London. We visited three exhibitions, as well as exploring the permanent collection. There are two paid exhibitions on at the moment until 26 January 2020.
Part 1 – Leonardo – Experience a Masterpiece
"Leonardo – Experience a Masterpiece" is on an extended run until 26 January 2020. Created by 59 Productions, and commissioned and produced by the National Gallery, the exhibition leads you through the mind of Leonardo da Vinci  to help you see his thought process in producing 'The Virgin of the Rocks'.
This is an ambitious production that only features one painting. However, it gives an  innovative way of looking at the artists method of production. You start your journey in a stylized room depicting Leonardo's thoughts and ideas as he sets about producing the painting.
Next you comes how science and conservation have been used to unlock the mysteries of how 'The Virgin of the Rocks' was painted. Discover his lost composition hidden beneath it's painted surface.
In the next room, you get interactive displays allowing you to see what changes light and shadow make to art work.
The final part of the exhibition showcases the original masterpiece. It is displayed in a projected chapel to allow you to image how it might have appeared in its original setting as part of an elaborate altarpiece.
Standard admission
£18 Monday – Friday
£20 Saturday – Sunday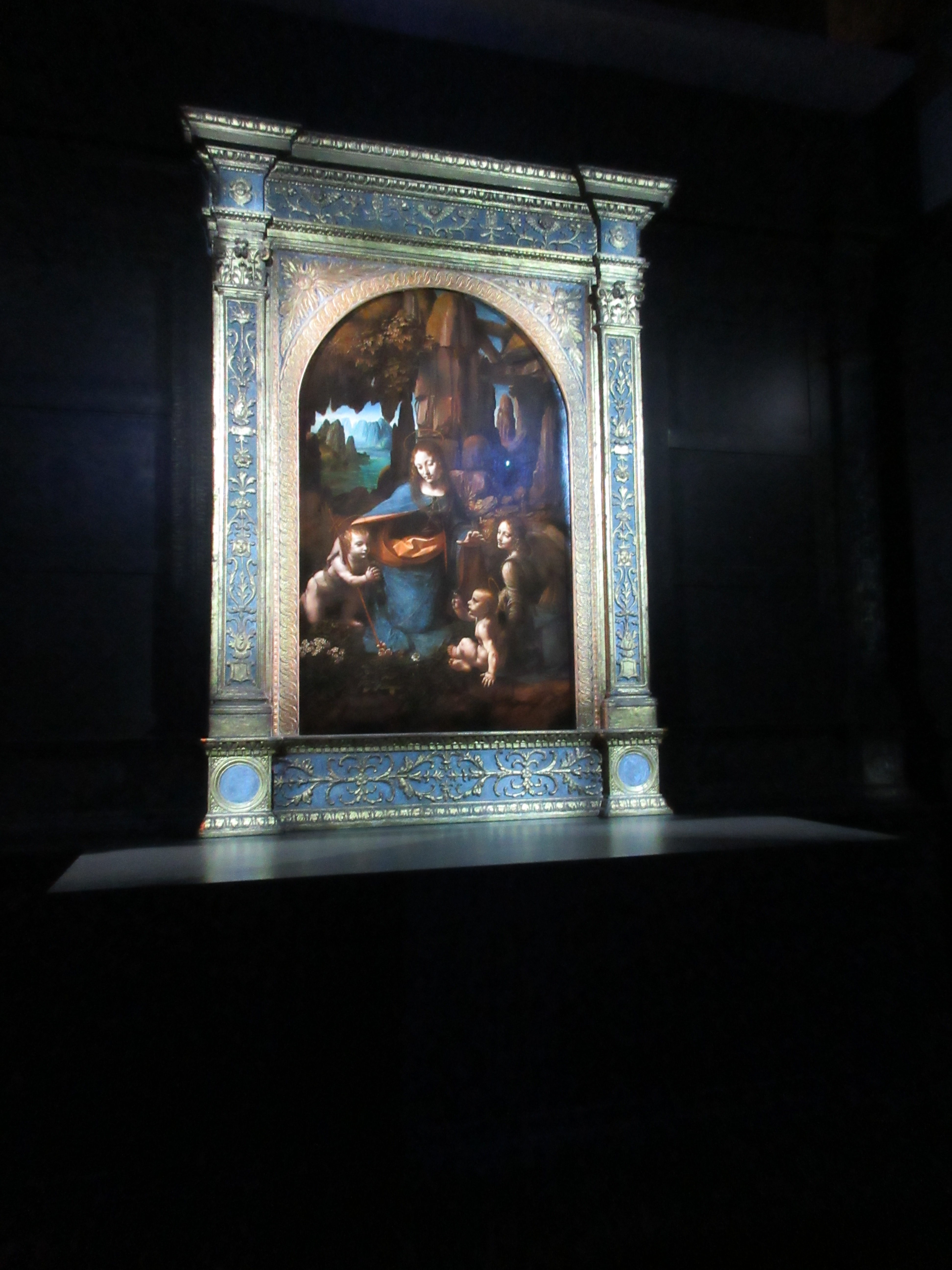 Join City Adventurers and Discover Art…..
Join our club for people who want to find new adventures to share with like-minded people. Just click the link and join the club