This post first appeared on Treasure Hunts In London – Explore, Discover,Experience.
Beating Storm Ciara as it raced across the country we made our way to Harrogate and The Old Swan Hotel. Entering it's revolving doors we found a friendly welcome and a warm foyer with a real blazing fire. That night we dined in the glass-ceiling-ed Wedgwood Restaurant.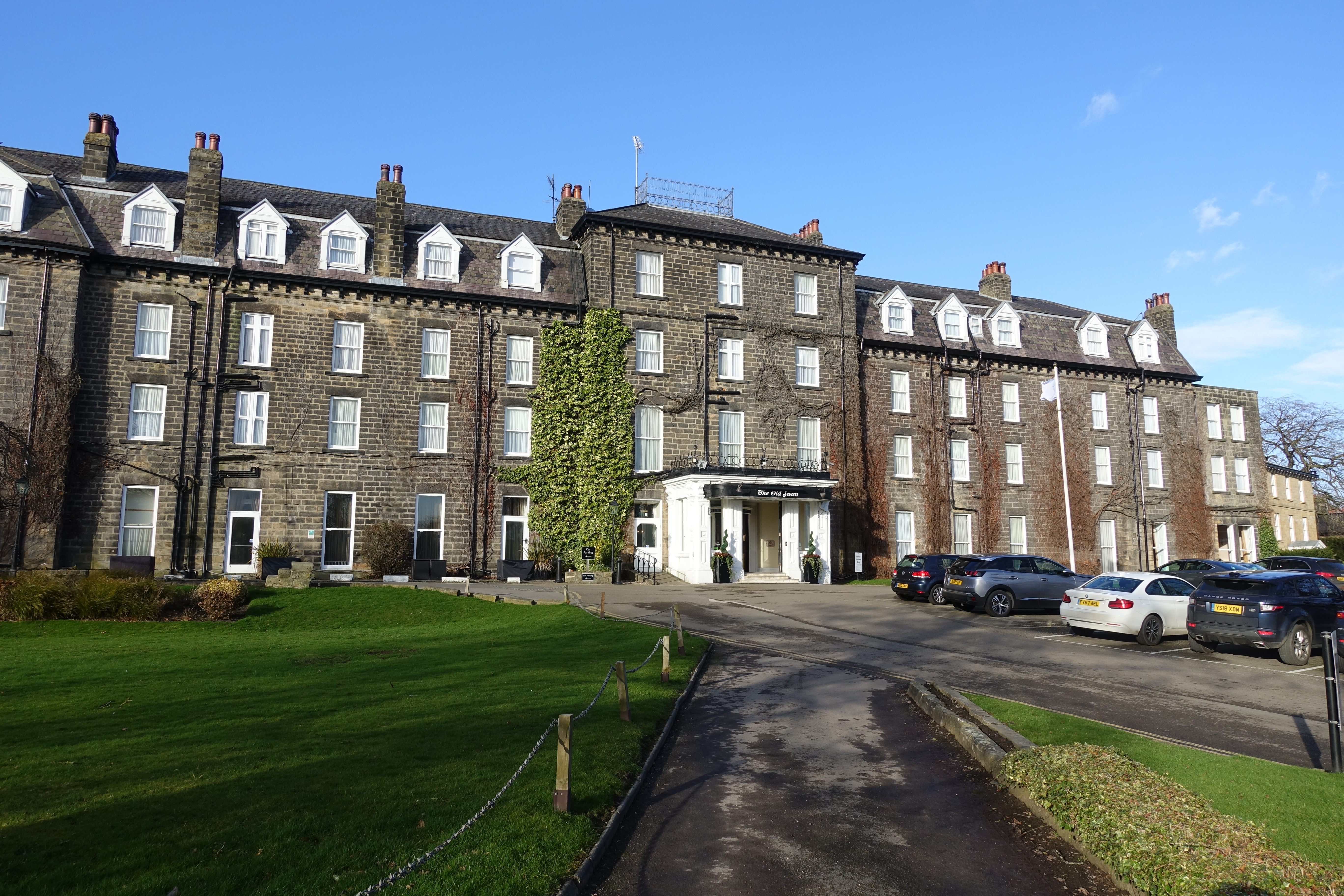 We were travelling in the footsteps of Agatha Christie and could just image her turning up amid a cloud of mystery in December 1926……..
From its  to its famous , the hotel exudes romance and mystery. It was to The Old Swan that Agatha Christie famously disappeared in 1926, resulting in a public furore over the 11 days that she could not be traced.
In 1926, Agatha Christie discovered her husband Archie was having an affair with Nancy Neele. He told her he wanted a divorce left their house, Styles, in Sunningdale, to spend the weekend with his mistress at Godalming.
That night Agatha disappeared.
Around 9.45pm on 3rd December 1926, Agatha kissed her sleeping daughter, Rosalind, and drove away. Her car was found abandoned near Guildford. There was no sign of her, and the only clue was a letter for her secretary saying that she was going to Yorkshire.
A massive manhunt began to find her amid a public outcry. The home secretary put pressure on the police to make progress and celebrated crime writers Sir Arthur Conan Doyle and Dorothy L Sayers were drawn into the investigation. Sayers visited the scene of the disappearance while Conan Doyle took one of Christie's gloves to a medium.
Eleven days after her disappearance, Agatha Christie was identified as the guest registered as 'Mrs Teresa Neele' from Cape Town staying at the Old Swan in Harrogate. She never gave any explanation for her disappearance, although some have speculated she was suffering from amnesia.
There is a plaque about the Agatha Christie connection to the hotel in the lobby and a newpaper article to accompany it in a glass case.
The Old Swan also hosts murder mystery events throughout the year.
Join City Adventurers and start investigating…..
Join our club for people who want to find new adventures, solve puzzles and live life to the full. Just click the link and join the club