Southwell Nottinghamshire
Lord Byron once claimed that "I shall never be so happy again as I was in old Southwell."
Sir John Betjeman reported that "the Georgian elegance of Southwell ensures that few small towns are as unspoilt."
Southwell is situated six miles from Newark-on-Trent. It has many elegant Regency houses but its architectural jewel is the Minster, boasting some of the best medieval stone carving in England.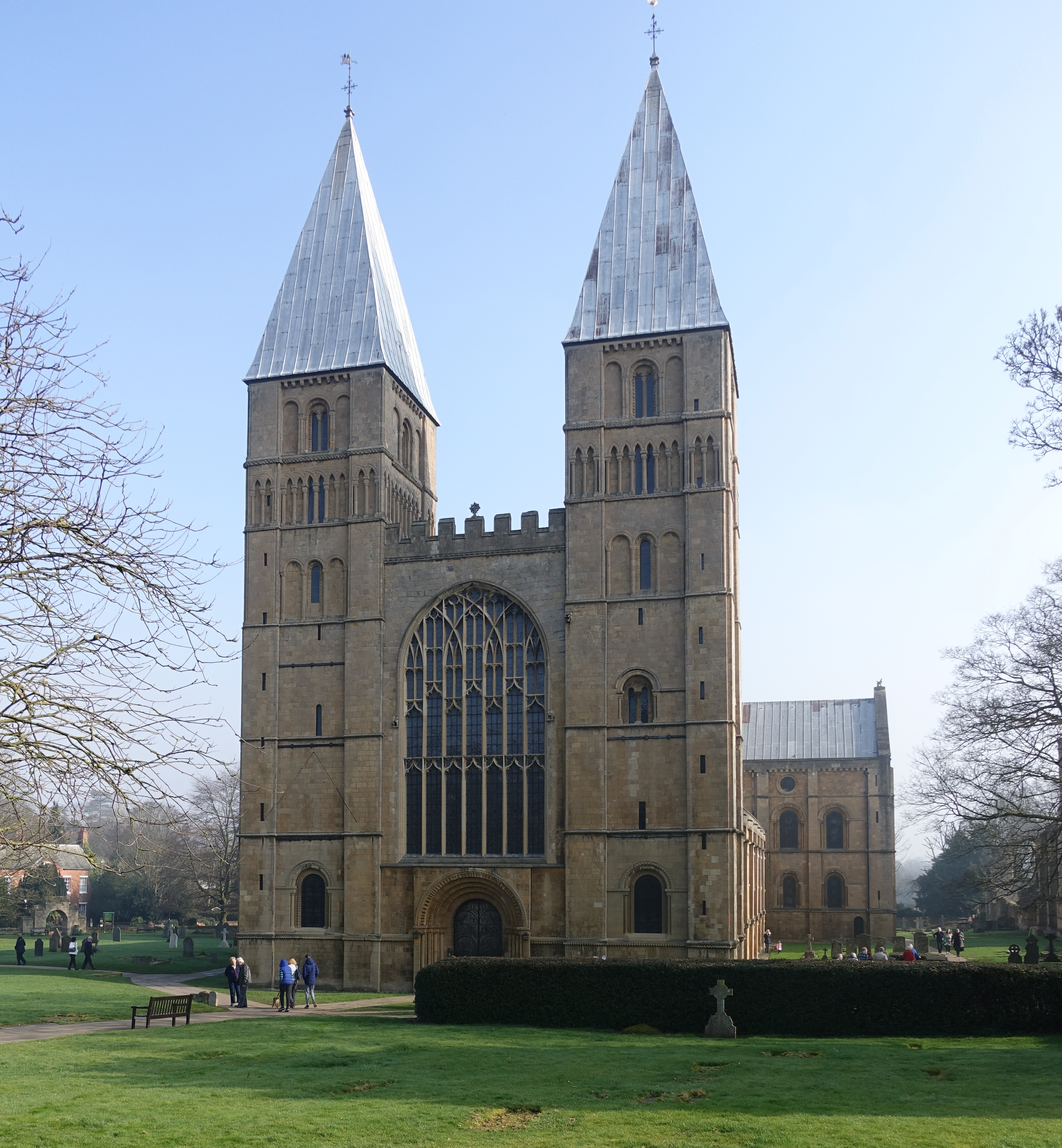 Southwell Minster
Southwell Minster is Nottinghamshire's cathedral. It became a cathedral in 1884.
The earliest church on the site is believed to have been founded in 627 by Paulinus, the first Archbishop of York, when he visited the area while baptising believers in the River Trent.
The cathedral provides examples of Norman and early English architecture. The latter is very evident in the 13th century Chapter House. The Minster features some of the finest examples of naturalistic carvings in the country – the Leaves of Southwell.
The fluid carvings of plants, animals and green men found within the Chapter House – known collectively as 'The Leaves of Southwell' – are of quite exceptional quality. Regarded as the best example of 13th century naturalistic carving in the United Kingdom, they are globally important, yet currently at risk. – The Leaves of Southwell Project
We visited Southwell Minster last year. This year there are Covid-19 hygiene and social distancing measures in place.
---
Join City Adventurers and start exploring…..
Join our club for people who want to live life to the full. Just click the link and join the club
Buy me a coffee