Take a trip to the Greenwich World Heritage Site.
City Adventurers went there last year to visit the magnificent Painted Hall. Known as 'Britain's Sistine Chapel', it has been called one of London's hidden gems……however it has also been featured in a number of iconic films and TV productions, so once you know that, it is easier to spot when it pops up on screen.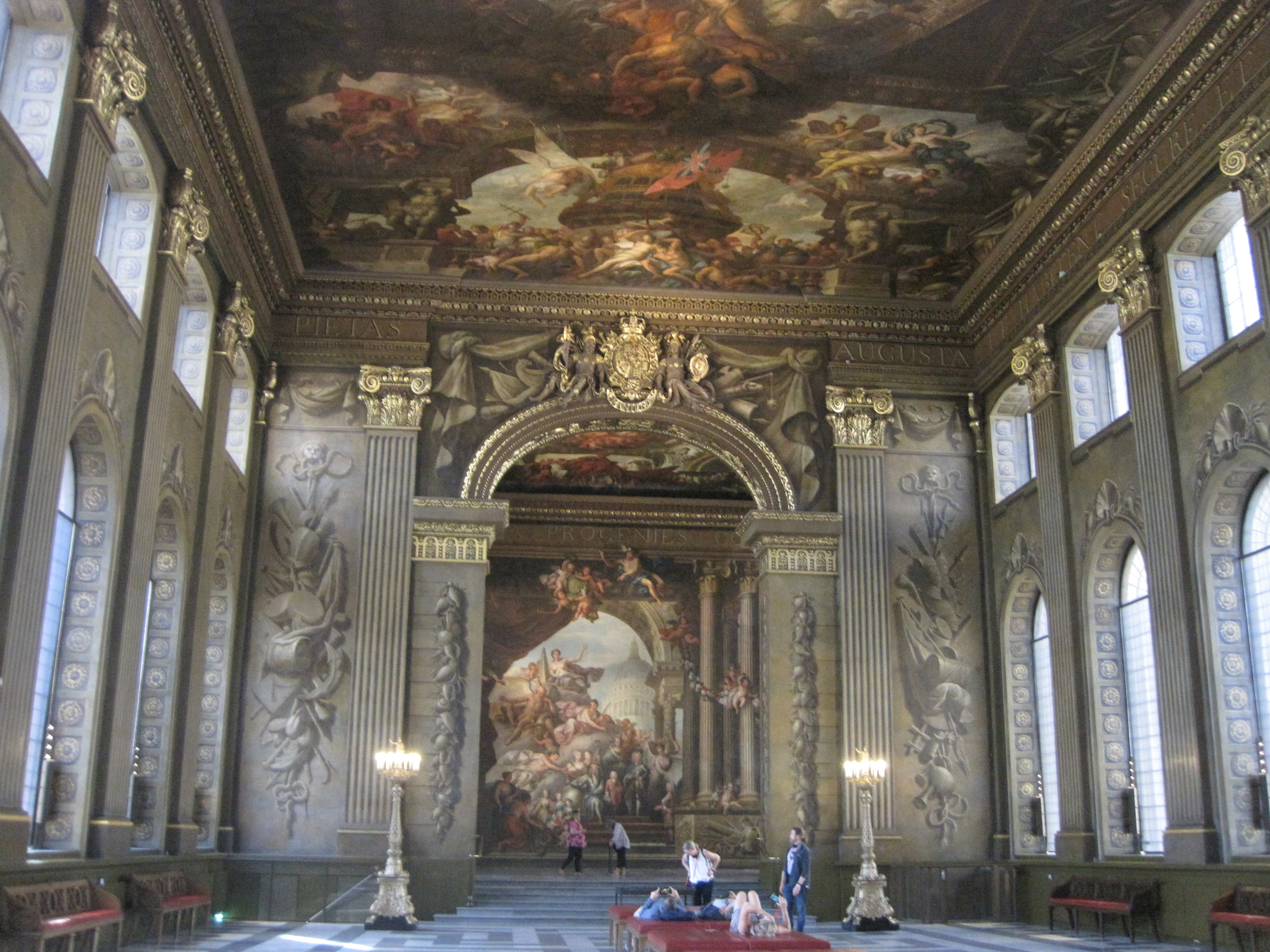 The Painted Hall is one of the most spectacular Baroque interiors in Europe. The ceiling and wall decorations were designed by British artist Sir James Thornhill. The painting scheme took nineteen years to complete, with Thornhill paid one pound for every yard on the walls and three pounds for every yard on the ceiling.
Yes, it is worth lying down on the benches to view the magnificent ceiling. Photos really don't do it justice.
We were really pleased we had booked a tour as there is so much meaning hidden within the artwork. Recommended.
---
For 2020, this venue holds a "We're Good To Go" accreditation from Visit Britain. Book in advance for tours and bring your own headphones for the multimedia guides.
YouTube video copyright of Old Royal Naval College
"Immerse yourself in Sir James Thornhill's epic Painted Hall, known as 'Britain's Sistine Chapel', one of London's most magnificent hidden gems. Part of the Old Royal Naval College, the heart of maritime Greenwich, a UNESCO heritage site."
---
Join City Adventurers and start exploring…..
Join our club for people who want to find new adventures, explore new places and live life to the full. Just click the link and join the club
Buy me a coffee