Providing great fun for the whole family, theme parks can be found attracting large numbers of visitors all over the world.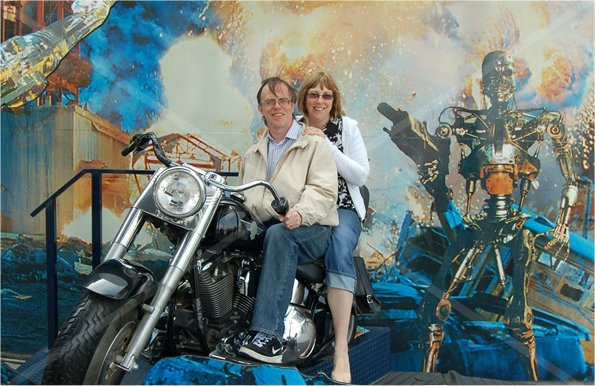 When Disneyland first opened its gates, at 2:30pm on Sunday 17 July, 1955, it was unlike anything the public had seen before. Walt Disney's welcome speech was "To all who come to this happy place: welcome. Disneyland is your land. Here age relives fond memories of the past, and here youth may savour the challenge and promise of the future. Disneyland is dedicated to the ideals, the dreams and the hard facts that have created America… with the hope that it will be a source of joy and inspiration to all the world."
Disneyland became an instant success, welcoming an estimated 3.6 million visitors in its first year. The official tagline for Disneyland is "The Happiest Place On Earth", while the tagline for Disney theme parks is "The place where dreams come true." Disneyland was replaced as  the flagship destination of Disney's worldwide corporate enterprise by Walt Disney World which opened on October 1, 1971. Walt Disney World is the most visited vacation resort in the world, attracting over 52 million people each year. The official tagline for Walt Disney World is "The Most Magical Place on Earth."
Top ten theme parks
A list of top ten theme parks was compiled by uscitytraveler. Of the top 10 visited theme parks in the world, 4 are by Disney. Universal take two of the other slots. Ocean Park, one of the two large theme parks in Hong Kong, is the most visited theme park in the Greater China region. Somewhat surprisingly, South Korea makes up the two other entries in the top 10 list.
10) Lotte World – Seoul, South Korea
9) Hong Kong Disneyland – Hong Kong, People's Republic of China
8) Everland – Yongin, Gyeonggi-Do, South Kore.
7) Ocean Park Hong Kong – Hong Kong, People's Republic of China
6) Universal Orlando Resort – Orlando, Florida, USA
5) Universal Studios Japan – Osaka, Japan
4) Disneyland Paris – Marne-la-Vallée, France
3) Tokyo Disney Resort – Tokyo, Japan
2) Disneyland Resort – Anaheim, California, USA
1) Walt Disney World Resort – Lake Buena Vista, Florida, USA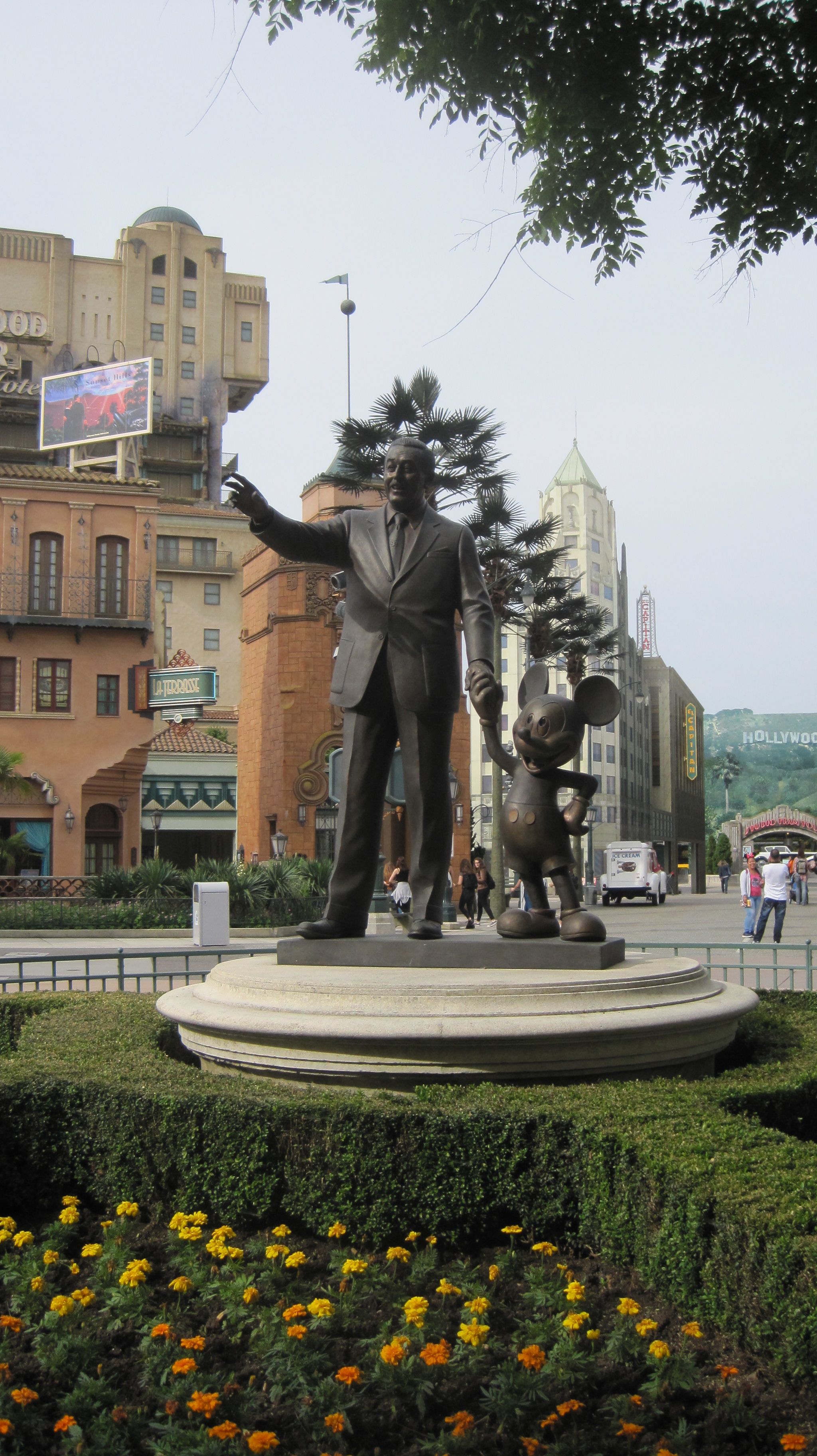 Disney Theme Parks
Hong Kong Disneyland (number 9 on the list)  attracted  6.7 million visitors in 2012. Disney incorporated Chinese customs and traditions into the design of the resort. This magical kingdom inspired by fairy-tales has 7 lands to explore:-
Adventureland,

Grizzly Gulch,

Mystic Point,

Toy Story Land,

Fantasyland,

Tomorrowland

Main Street, U.S.A.
Another Disneyland outside the USA comes in at number 4 on the list. Disneyland Paris, is in Marne-la-Vallée, France. With two parks on one site, France's Disneyland attracted 11.2 million visitors to the Disneyland Park and 4.8 million visitors to the smaller Walt Disney Studios Park in 2012. Opened in 1992 as Euro Disneyland, the 'Euro' was phased out in 1994. It is  is the most-visited theme park in Europe. 
Also comprising of two parks is Tokyo Disney (number 3 on the list)  .   Tokyo Disneyland, opened in 1983, was the first Disney resort to be opened outside of the US. DisneySea opened in 2001 and was the fastest theme park in the world to reach 10 million visitors, in just 307 days. In 2012 Tokyo Disneyland attracted 14.8 million visitors and Tokyo DisneySea attracted 12.6 million visitors.
Disneyland in Anaheim, California, with almost 16 million visitors in 2012, is the second most visited theme park in the world. It is the only theme park designed and built under the direct supervision of Walt Disney.
The most visited theme park in the world is Walt Disney World Resort at Lake Buena Vista, Florida, USA.  52.5 million people visit each year . The resort comprises four theme parks and two water parks plus 24 hotels, four golf courses, and numerous other recreational venues. The Magic Kingdom was the original theme park to open at the complex. It was joined by Epcot, Disney's Hollywood Studios, and Disney's Animal Kingdom. Each of theses areas bring in over 10 million people per year. Disney World has the tagline: "The Most Magical Place on Earth."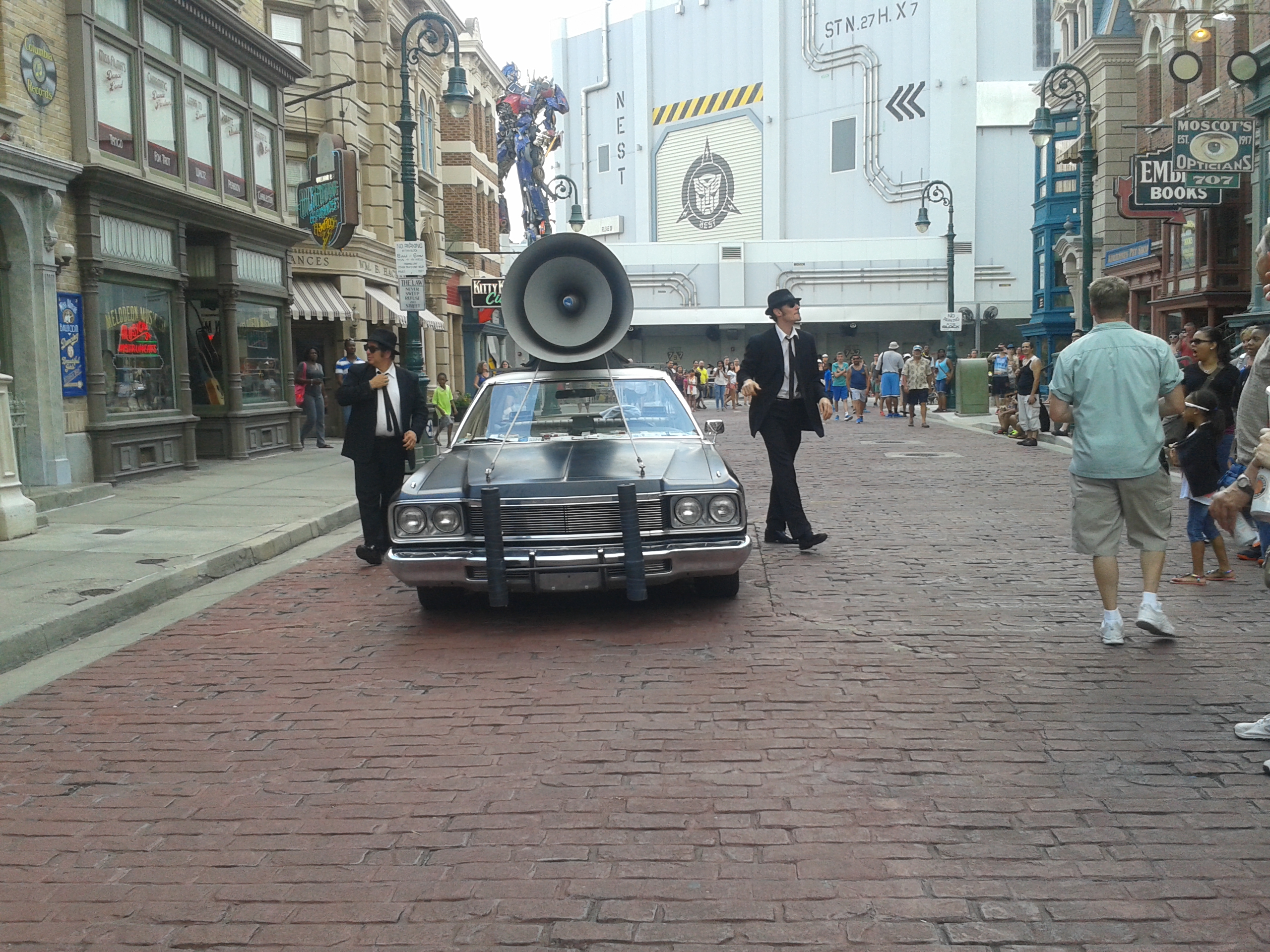 Universal Theme Parks
Universal Orlando Resort in Orlando, Florida, USA attracts 35 million people annually, making it 6th on the top 10 list. Universal Orlando Resort comprises of Universal Studios and Islands of Adventure. The theme park resort is wholly owned by NBC Universal and its affiliates.
Just ahead, at number 5 on the list, is Universal Studios Japan. Located in Osaka, it is one of four Universal Studios theme parks, owned and operated by USJ Co., Ltd. with a license from NBCUniversal. The park, which opened in 2001, had 9.7 million visitors in 2012.
 Other Top Theme Parks
Lotte World in Seoul, South Korea is the 10th theme park in the world based on attendance. It attracted nearly 6.5 million people in 2012. The theme park has two main sections:-
"Magic Island"an outdoor artificial island
"Adventure"the world's largest indoor theme park
Everland, South Korea's largest theme park, opened in 1976. At number 8 on the list it attracted 6.85 million people in 2012. Everland consists of 5 themed zones:-
Global Fair
Magic Land
American Adventure
European Adventure
Zootopia
Ocean Park is the most visited theme park in the Greater China region. Opened in 1977 it has over 80 attractions and brought in 7.4 million attendees in 2012. This summer Ocean Park will be collaborating with Nickelodeon's all-time favourite classic cartoon character, SpongeBob SquarePants and providing SpongeBob decorated restaurants serving SpongeBob inspired dishes and desserts.
Besides the attractions, Ocean Park also operates a conservation project. It was the first institution in the world succeed in artificial insemination of bottlenose dolphins, and has been developing many new breeds of goldfish.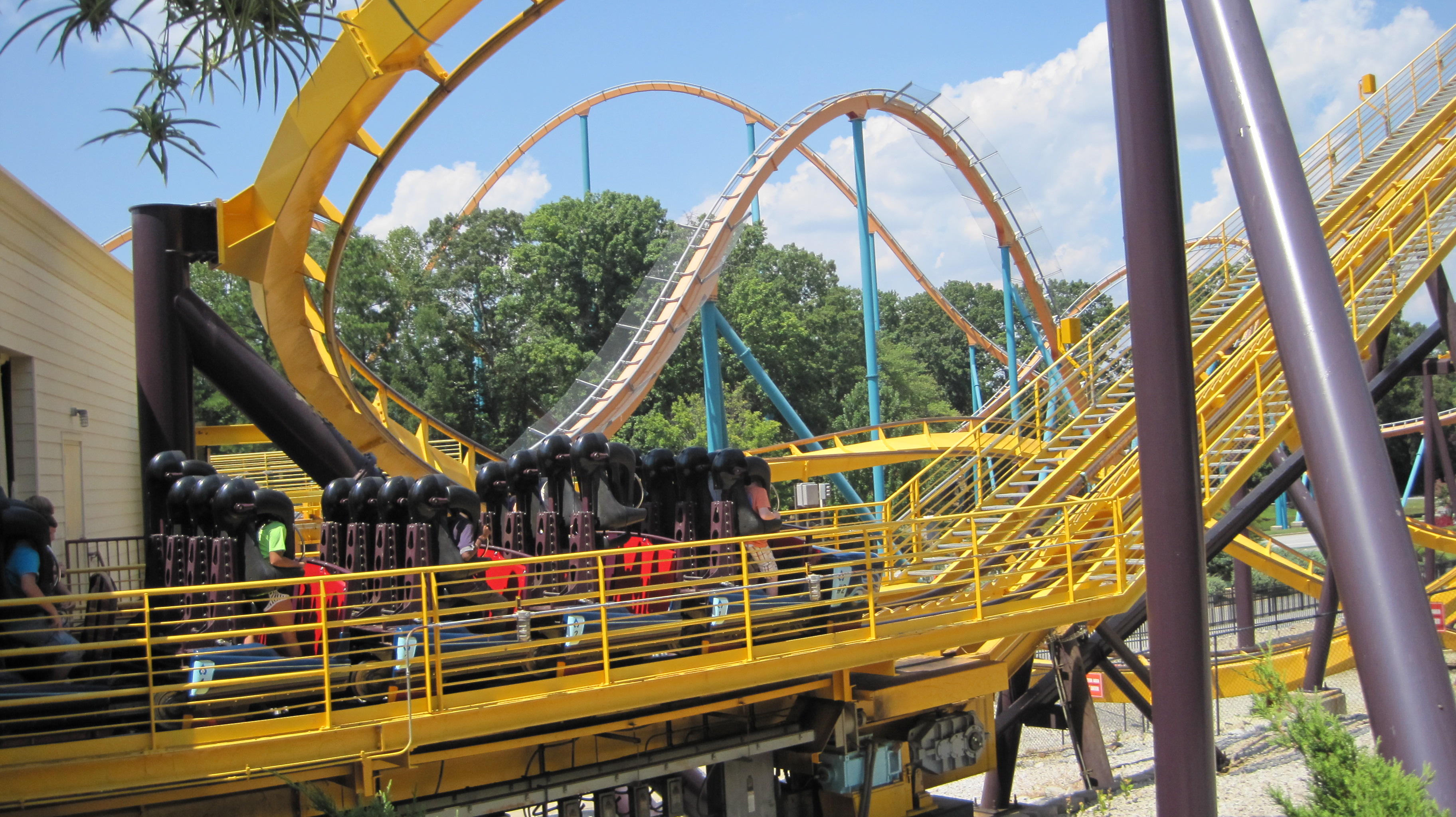 Do you like visiting theme parks?
Want to go on other urban adventures?
Then join City Adventurers!
Sign up for the City Adventurers newsletter for regular news and offers for adventures to experience with your nearest and dearest.