Street Art can be found in lots of parts of Brixton.
Street Art Treasure Hunts in Brixton.
Tickets are still available for Saturday 17th August from http://treasure-hunts-in-brixton-august-2013-eorg.eventbrite.co.uk/.
The hunt involves solving cryptic clues and completing challenges around Brixton as you explore some of the street art found in the area.
For additional dates please check the Treasure Hunts In London website.
Answer to the Quick Quiz
Where would you find this?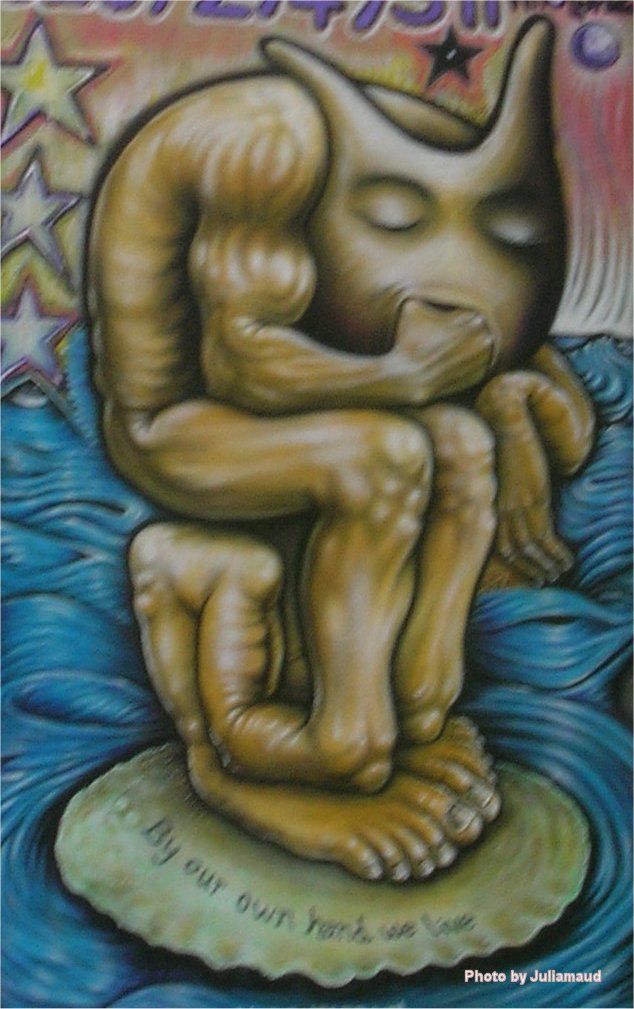 This strange creature can be found at House Of Bottles off-licence on Coldharbour Lane. It is by the artist Morganico and is captioned "By Our Own Hand We Live".