In July Brixton hosted the 11th Annual Urban Art Fair in  Josephine Avenue. The event was organised by PositiveArts.co.uk who arranged for 15 of the UKs top graffiti artists to visit and ran children's graffiti art workshops with local school children. Art produced on the day included a spray painted tube train, which went on display in Windrush Square shortly afterwards. Photos from the event can be seen at Brixton Buzz
But Street Art is not just limited to a one day event in Brixton.
There is a lot of street art visible everyday. Treasure Hunts In London organise Street Art Treasure Hunts in Brixton. The next one is being held on Saturday 17th August. It will involve solving cryptic clues and completing challenges around Brixton as you explore some of the street art found in the area.
Quick Quiz
Where would you find this?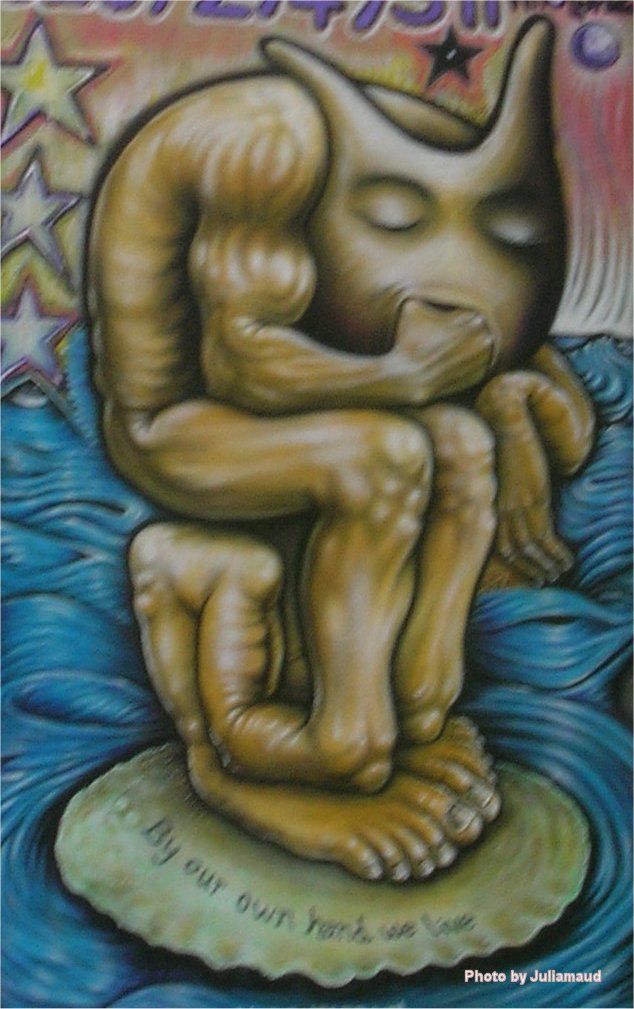 If you would like to join the Street Art Treasure Hunts in Brixton on 17th August, tickets are available from http://treasure-hunts-in-brixton-august-2013-eorg.eventbrite.co.uk/
Answer to the quick quiz to follow…..