Percy Fawcett
Lieutenant Colonel Percival Harrison Fawcett DSO was a British geographer, artillery officer, cartographer, archaeologist and explorer of South America.
In 1925, along with his eldest son, Fawcett disappeared during an expedition to find the lost city he called "Z".
Percy Fawcett theorized that a complex civilization once existed in the Amazon region and began explorations into the region to find any isolated ruins that proved this. His theory was based on early histories of South America. Fawcett's first expedition to South America was in 1906. He made another expeditions in 1907 and in 1908 he traced the source of the Rio Verde. In 1910 he made a journey to find the source of the Heath River and made another expedition in 1913.
He was planning his next expedition in 1914 when World War I intervened.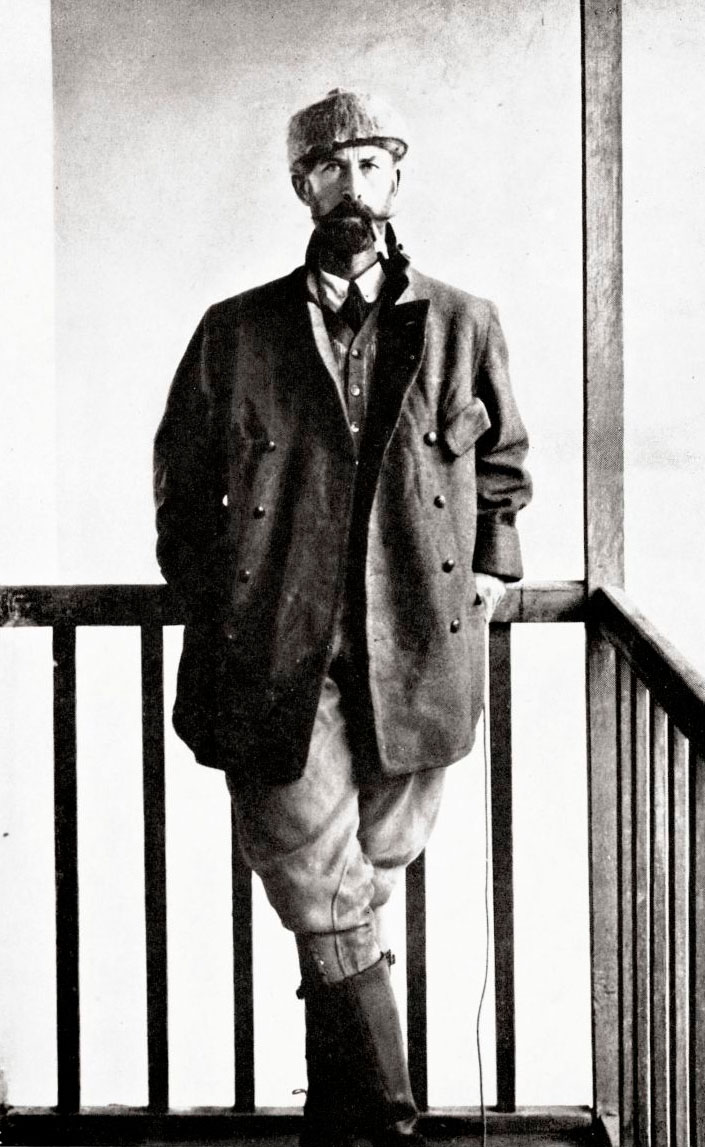 In the National Library of Rio de Janeiro, Fawcett found a document known as Manuscript 512. Purported to be written in 1753, this manuscript is one of the most famous documents of the National Library and is the basis of a large national archeological fable. Believed to be written by João da Silva Guimarães, it describes a ruined civilization  in the midst of the Brazilian jungle. The ancient city was claimed to have signs of cognitive development  and contain arches, a statue, and a temple with hieroglyphics . Although the city is described in great detail, there is no a specific location given.
Following the war, Fawcett resumed expeditions and began his search for the Lost City of Z.
During 1920 Percy Fawcett attempted to find the city of Z on his own, but withdrew after suffering from fever and shooting his pack animal.  His second expedition to find the city of Z was in 1925. During this trip Percy Fawcett, his son Jack, and Raleigh Rimell disappeared.
The Lost World – Arthur Conan Doyle.
Arthur Conan Doyle was a friend of Percy Fawcett.
It is believed that the setting for The Lost World was inspired by Fawcett's expedition to Huanchaca Plateau in Bolivia. Conan Doyle was impressed by Fawcett's description of the remote "province of Caupolican", a dangerous area with impenetrable forests.
Fawcett wrote in his posthumously published memoirs: "monsters from the dawn of man's existence might still roam these heights unchallenged, imprisoned and protected by unscalable cliffs. So thought Conan Doyle when later in London I spoke of these hills and showed photographs of them. He mentioned an idea for a novel on Central South America and asked for information, which I told him I should be glad to supply. The fruit of it was his Lost world in 1912, appearing as a serial in the Strand Magazine [sic], and subsequently in the form of a book that achieved widespread popularity."
Lost City of Z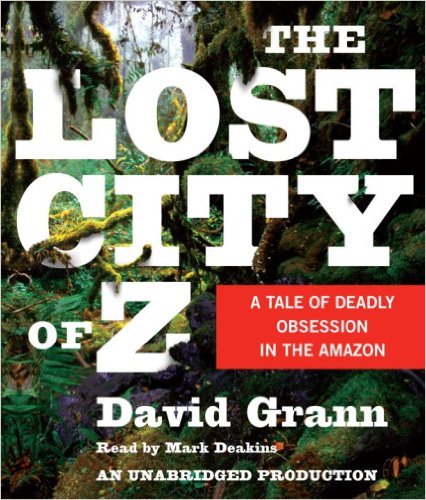 The new film based on the story of Percy Fawcett and his journeys into the Amazonis based on author David Grann's nonfiction bestseller, "The Lost City of Z: A Tale of Deadly Obsession in the Amazon".  For decades, explorers and scientists have tried to find evidence of his party and the Lost City of Z.
The film is written and directed by James Gray. It stars Charlie Hunnam as Percy Fawcett with Sienna Miller as his wife, Nina Fawcett, and Tom Holland as their son, Jack. Robert Pattinson plays fellow explorer Corporal Henry Costin.
trailer courtesy of Youtube. Copyright retained by video producers.