Back in 2015, we were invited to attend the 800th celebration of Magna Carta at Runnymede.
In addition to the celebration and the plaque unveiling by Her Majesty The Queen, the Duke of Cambridge attended the dedication of "The Jurors", an art installation to celebrate the Magna Carta anniversary.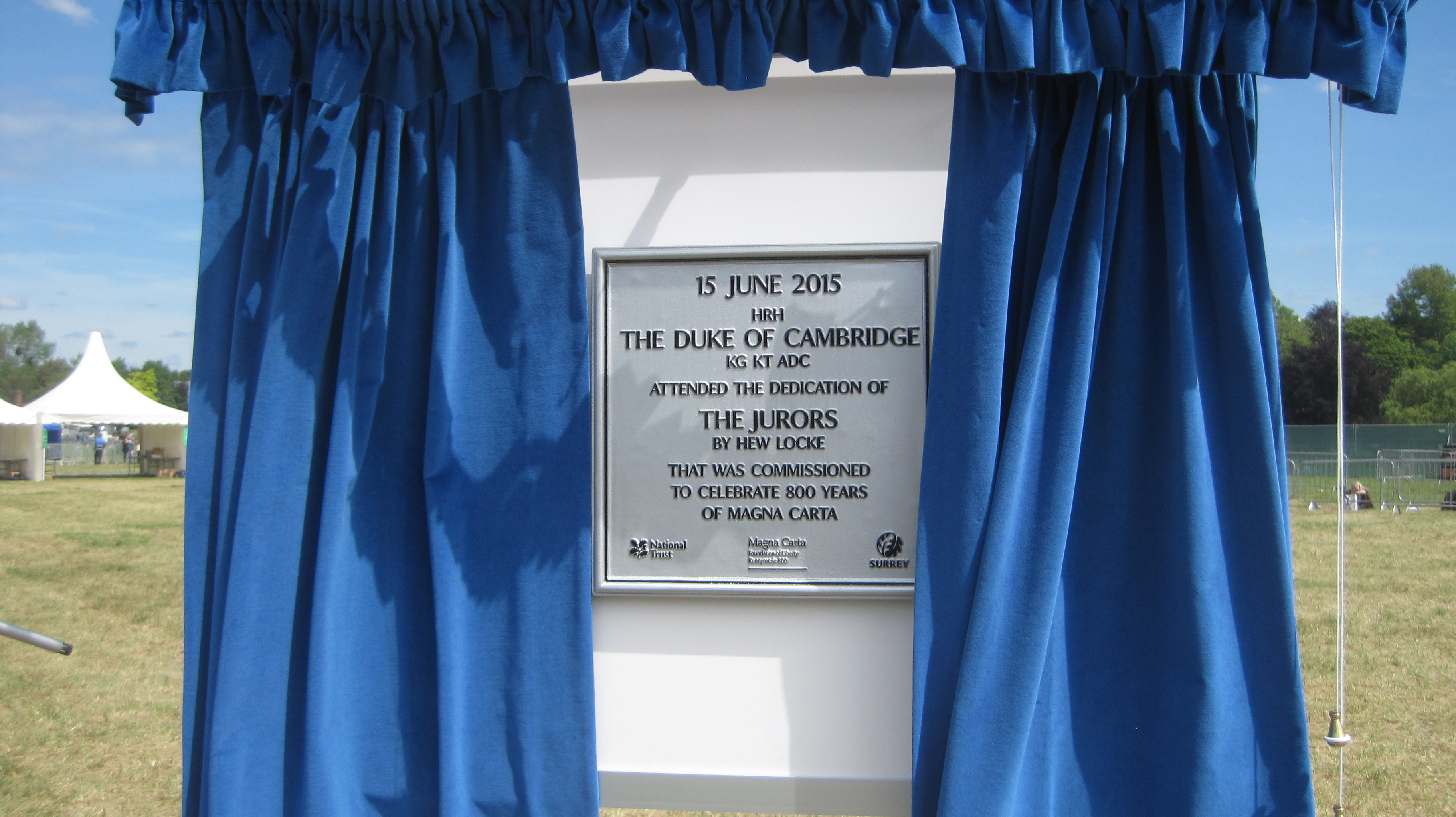 Now there is a new Magna Carta-inspired artwork at Runnymede.
Writ in Water is an immersive space for contemplation and reflection that celebrates the legacy of Magna Carta. It was commissioned by the National Trust and is situated at the base of Cooper's Hill, with the Thames on one side and a lake on the other. It is hoped the meeting of water, sky and light, will provide visitors "with a space for reflection and contemplation".
The large-scale circular building is a major architectural artwork by artist Mark Wallinger. It was inspired by Clause 39 of Magna Carta and the fundamental principles of justice it embodies. "In Writ in Water, the use of reflection to make the text legible plays against the idea of a law written in stone," Wallinger told Museums + Heritage Advisor .
Writ in Water is open from Saturday 16 June 2018 and is free to enter.