Children's birthday parties
When throwing a kid's party parents worrying about everything. Not just the cost and the mess, but the guest-list, the venue, the entertainment, the gifts, the loot bags, the date, the cake….
Now throw into the mix a bit of…..education!
Nadine Robinson notes that "one friend ran a bunch of science experiments for her child's birthday. Another gave away a birdfeeder as a loot bag. " As a parent who gave away a tulip bulb growing in a pot as a part of the loot bag when my son had his "Around the World" themed birthday party, I can relate to that.
We also had blind tasting, where the party guests  tried a variety of food/drink and scored it out of ten. Over the years our guests sampled cola drinks, crisps, cheese and apples. Yes, apples. And some of the guests event tried to guess the variety being sampled.
Cost v Mess
Ms Robinson notes that "a party at home is scientifically linked directly to 'mess' and indirectly to 'cost'."  True. Hosting the party at home takes time and effort. Not just for the party but all the setting up and clearing up. That's not to say you get out of either by moving the party offsite. While a trip to MacDonald's (other venues are available) means the venue clears up after your little darlings, hiring a hall requires you to clear up, as well as set up, just as you would at home.
The "party-bar"
Nadine Robinson  ends with the thought that parents are lucky if they manage at least one party that sets the "party-bar" for their kids. In her case it was a scavenger hunt her mom and stepfather planned that she's "still reminiscing about it three decades later."
A party lasting three hours that has a lifetime effect.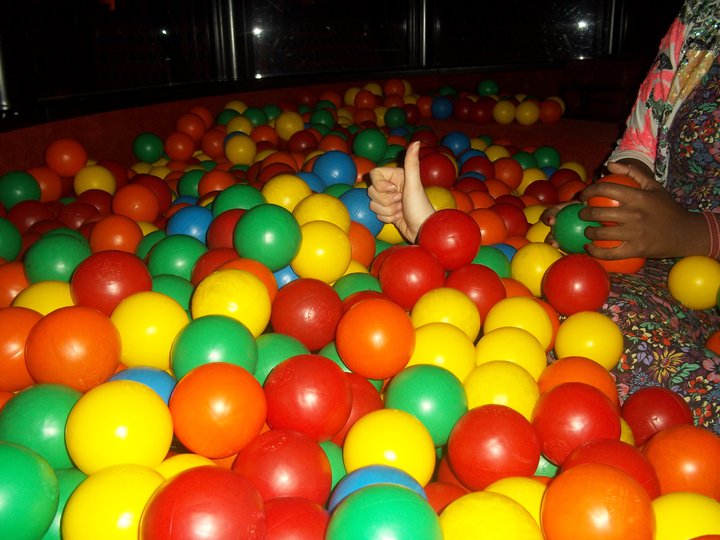 Themed parties
Over the years I have run themed birthday parties at home. This led to the creation of Invitation To Mystery games as part of ITM Games. These are a range of Party Games for teens and children. The teen games involve role play whereas the children's games involve teambuilding. 
As my children got older I began organising Treasure Hunt birthday parties. Treasure Hunts in London can be hired for private treasure hunt parties. Participants must be over 16 and have parental consent.
Invitation to Events can also organise adult birthday parties and hen nights.