a

Spring Themed

Treasure Hunt 

at
Trafalgar Square.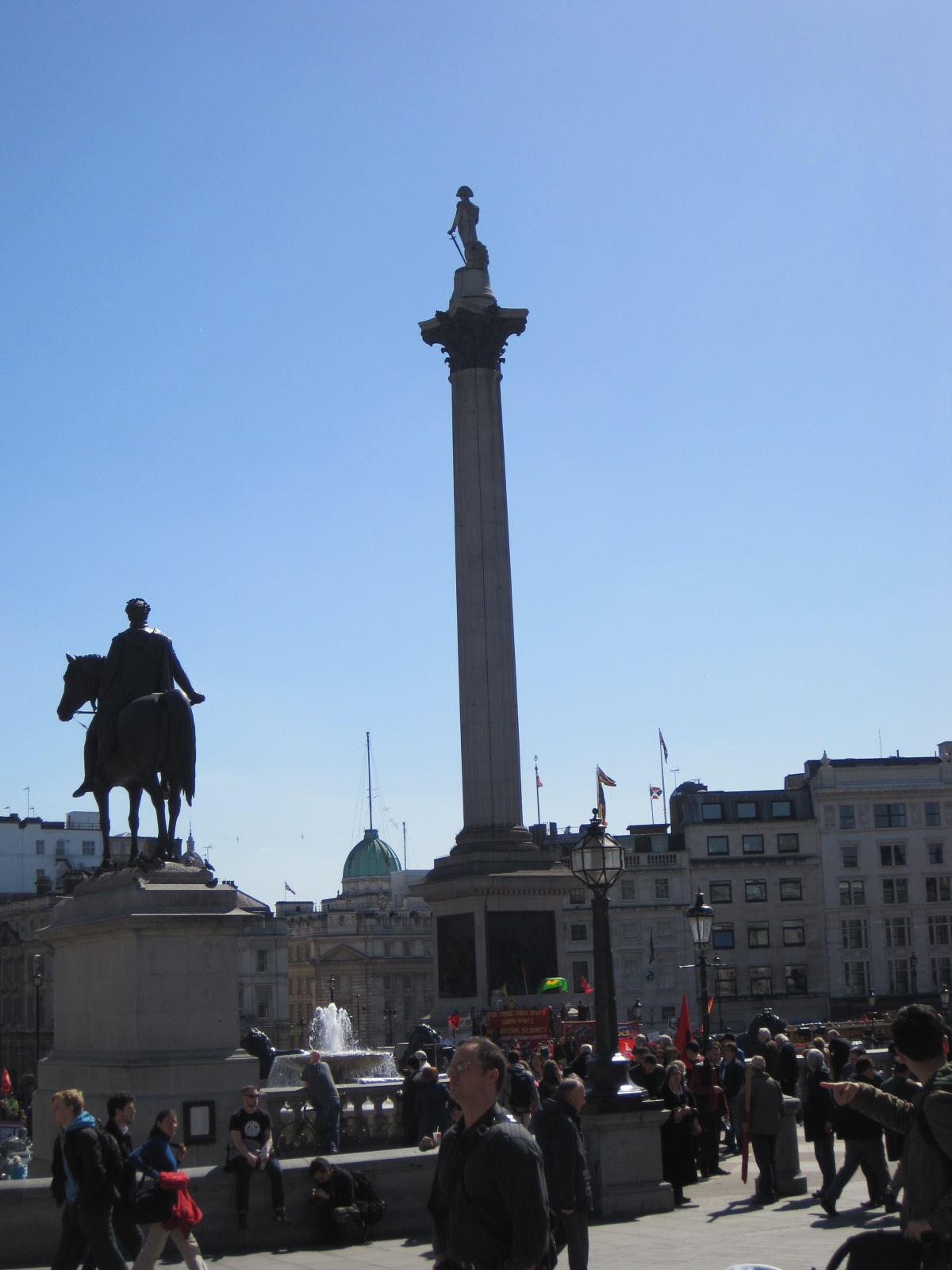 A cultural public space
The Trafalgar Square area used to be used for stables for Whitehall Palace. It was redeveloped by John Nash in 1812 to be a cultural public space. 
The square itself was designed by Sir Charles Barry and was completed in 1845. It was originally to be called "King William the Fourth's Square", until a man called George Ledwell Taylor suggested the name "Trafalgar Square". At the centre of the square stands  Nelson's Column, which commemorates Admiral Horatio Nelson's victory at the Battle of Trafalgar in 1805. Designed by William Railton and topped with Baily's statue of Nelson, the monument was completed in 1843, and is 169 ft 3 in (51.6 m) tall from the bottom of the pedestal to the top of Nelson's hat. The four bronze lions, designed by Sir Edwin Landseer were placed at the base of Nelson's column in 1867.
Trafalgar Square was redeveloped and reopened in 2003 with improvements to the wider area of the square and the removal of traffic from the north side. The area is still a site of significant historic and cultural importance as well as a meeting point for public gatherings.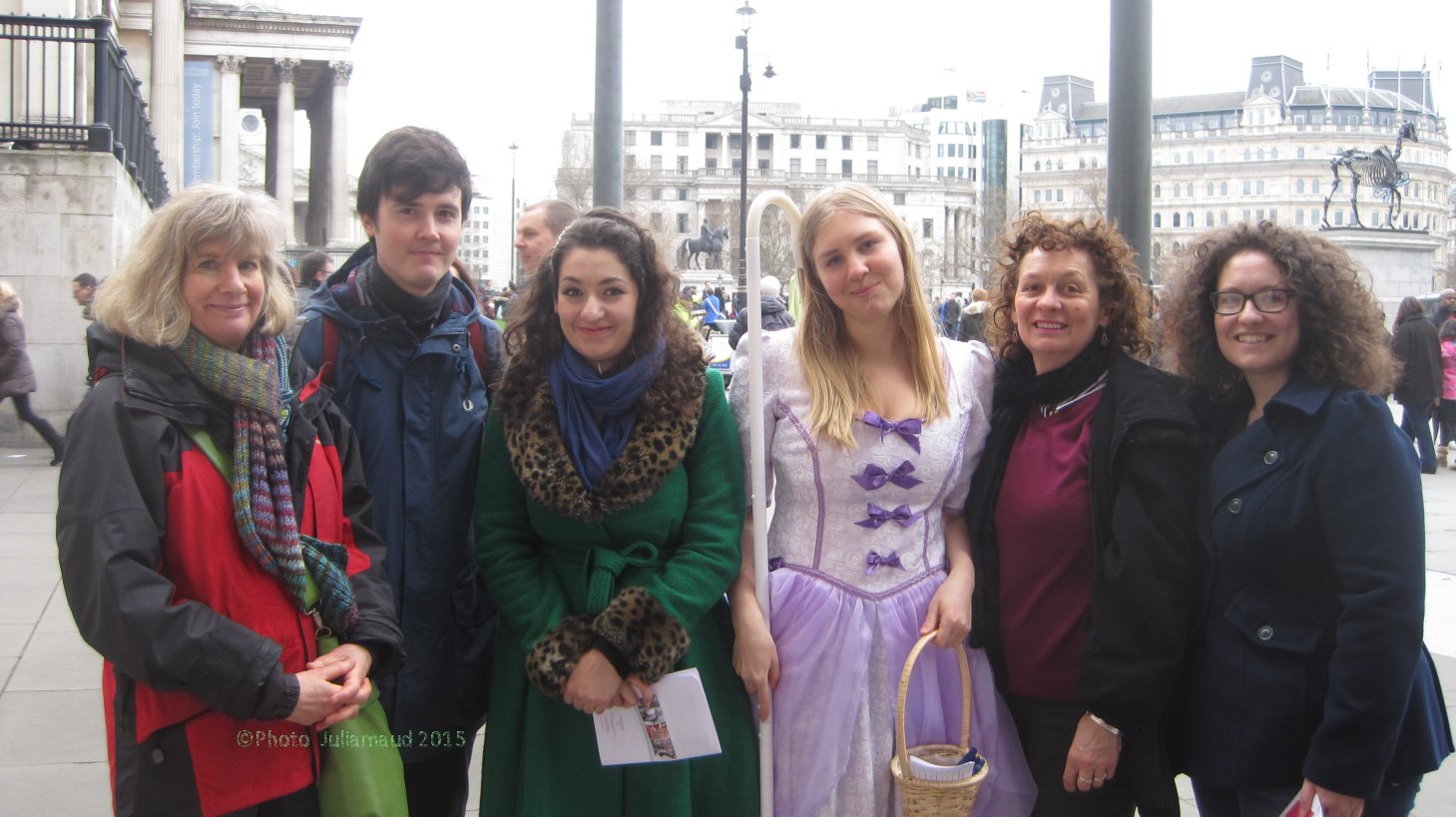 Spring themed Treasure hunt
Starting at the National Gallery to the north of Trafalgar Square, treasure hunters gathered to join the hunt for heritage instead of Easter Eggs.
Lots of famous people have lived and worked in this area of London. And still more are commemorated with statues and plaques. The "Art and Artisans" treasure hunt aimed to help treasure hunters discover some of these people. The area being explored extended around central London and was easy to cover on foot.
To add a spring theme, the clues were presented by Bo Peep, along with some special springtime challenges. As well as unravelling clues to find arts and heritage, teams were tasked with finding "sheep" dotted around the area.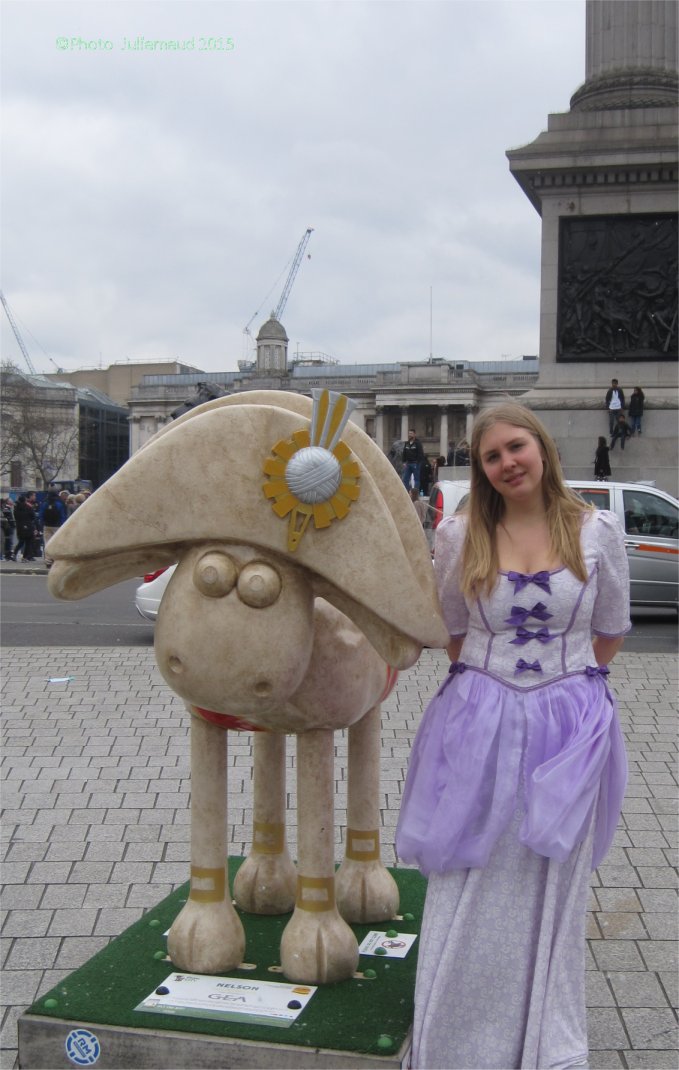 During the hunt teams were given the chance to win additional prizes by completing a bonus assignment at the National Portrait Gallery.   
The hunt ended at a nearby pub with drinks and Easter eggs for all the participants and prizes for the winning team.
WELL DONE to "The Easter Chicks" winning team
Treasure Hunts in London Easter 2015
Art and Artisans Treasure Hunt 

at Trafalgar Square