As part of the Nationwide celebration of Rights and LiberTeas
Treasure Hunts in London is organising a politically themed treasure hunt to coincide with the celebration marking the  750 anniversary of the Simon de Montfort Parliament (1265) and the 800 anniversary of the sealing of Magna Carta (1215). It will be along the lines of the "I want to be elected" hunt which ran in May 2015, just before the General Election.
Tickets are available from http://www.scavengerhunts.london/elected-political-street-game.html and https://www.eventbrite.co.uk/e/rights-and-liberteas-street-game-tickets-15700313059 for Sunday 14th June 2015.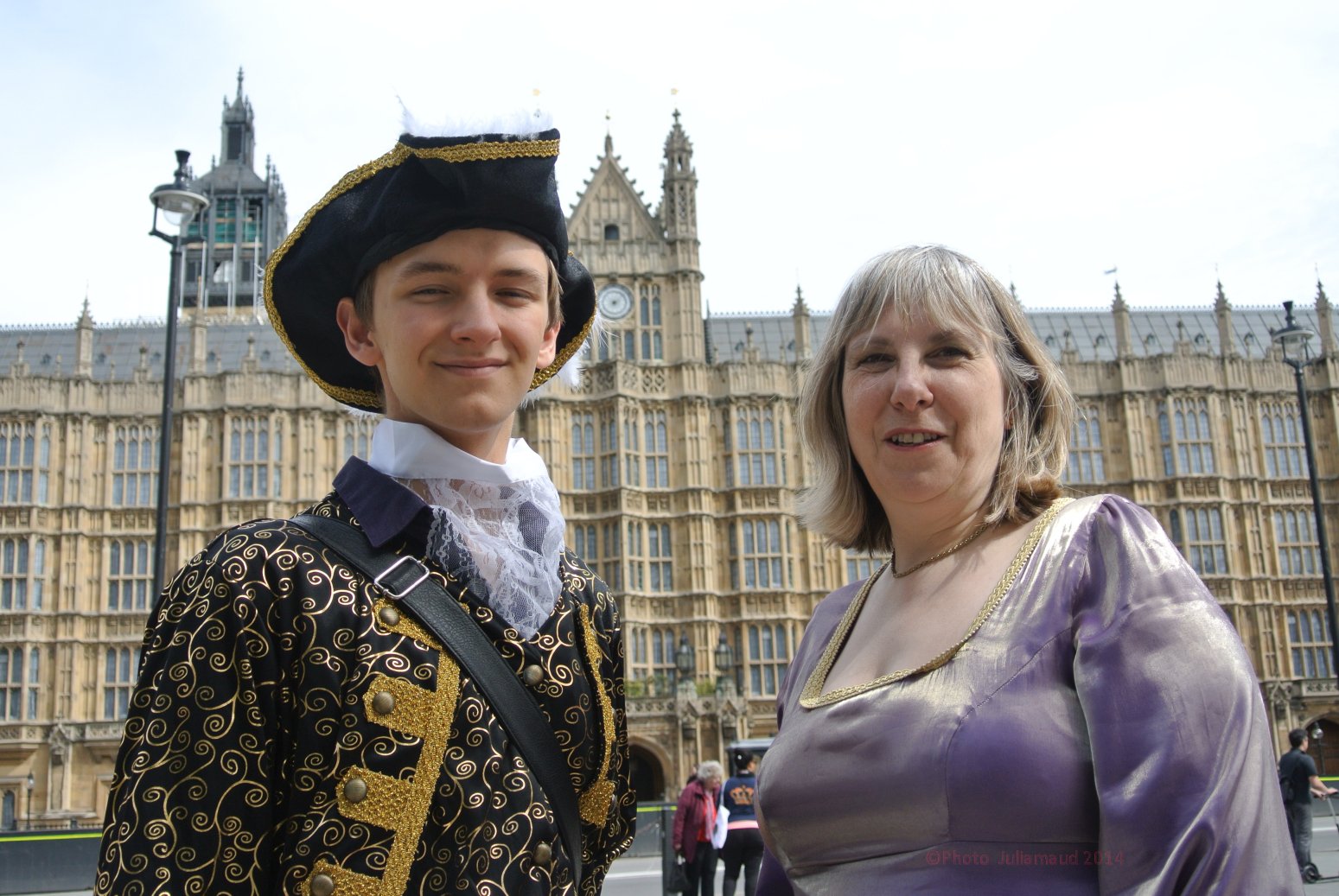 Photos from the "I Want to be Elected" hunt
Teams gathered outside the Central hall on Bank Holiday Monday to collect their clue packs from Maggie Carta.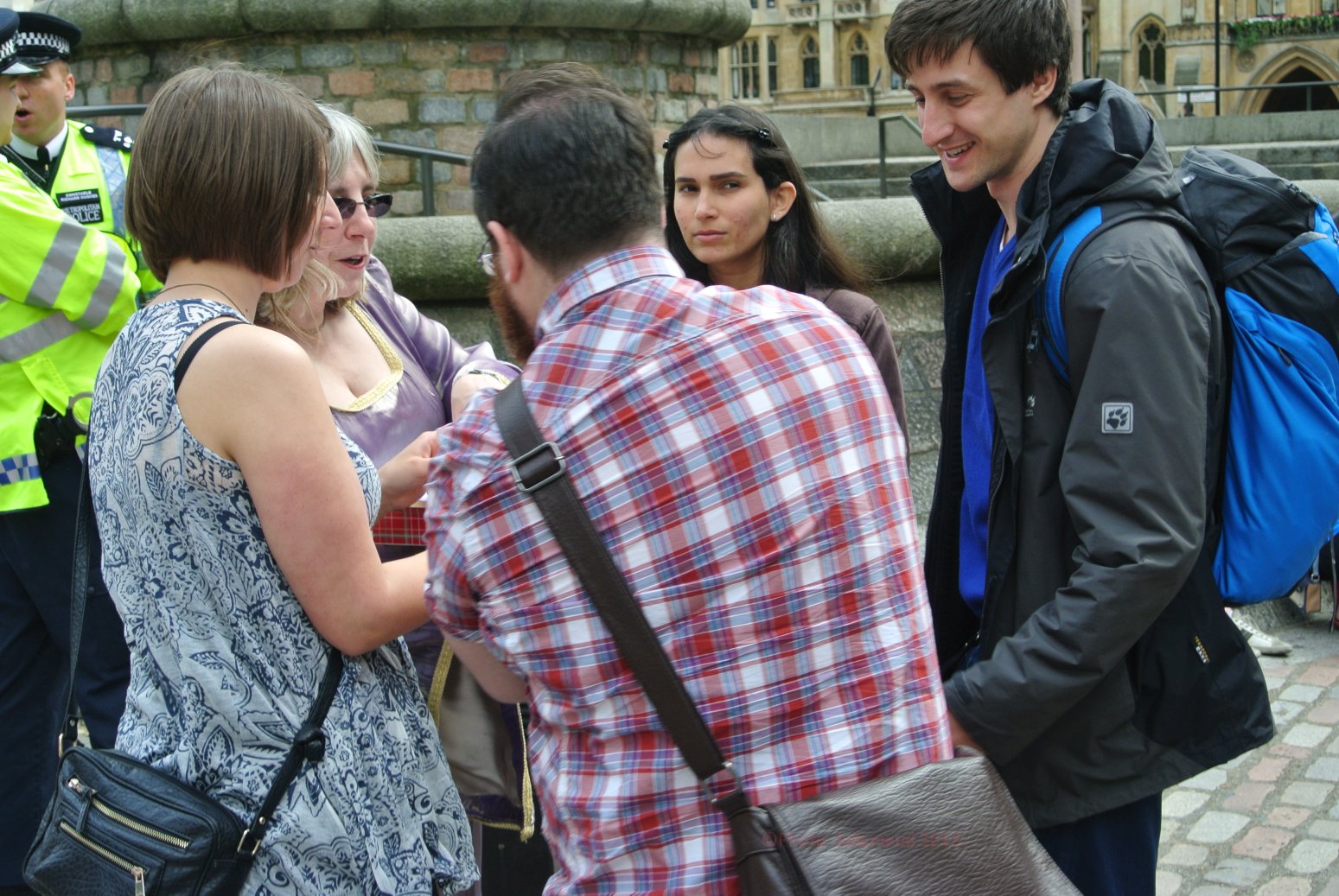 During the hunt they met with the leader of the Private Ear Party. He supplied them with further clues and assignments.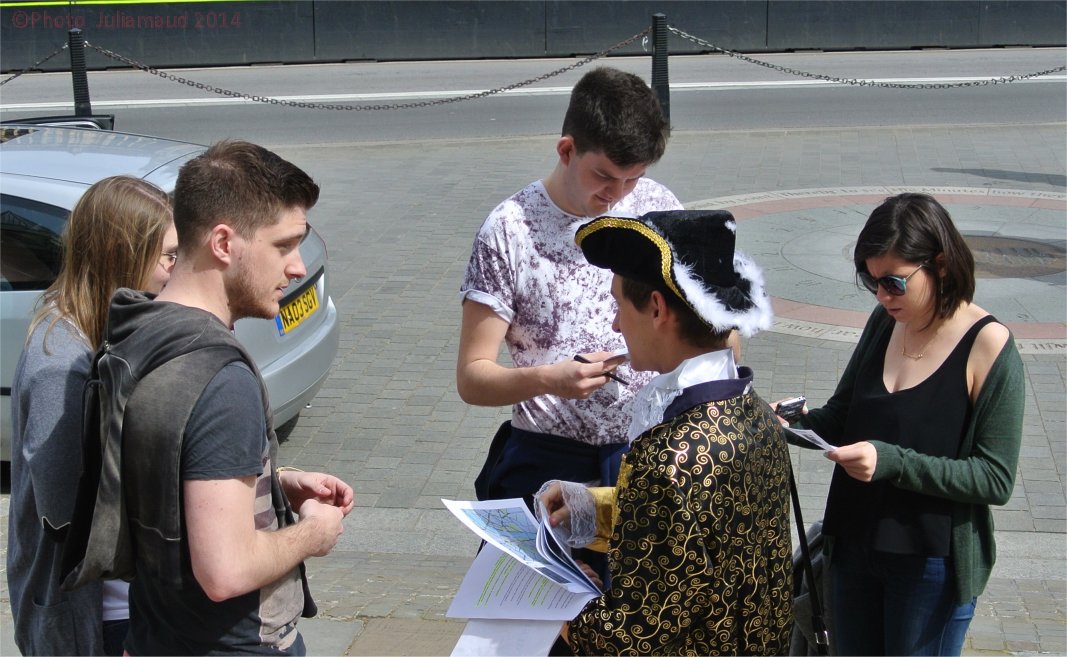 Teams completed photo challenges, scavenger assignments and won prizes throughout the hunt.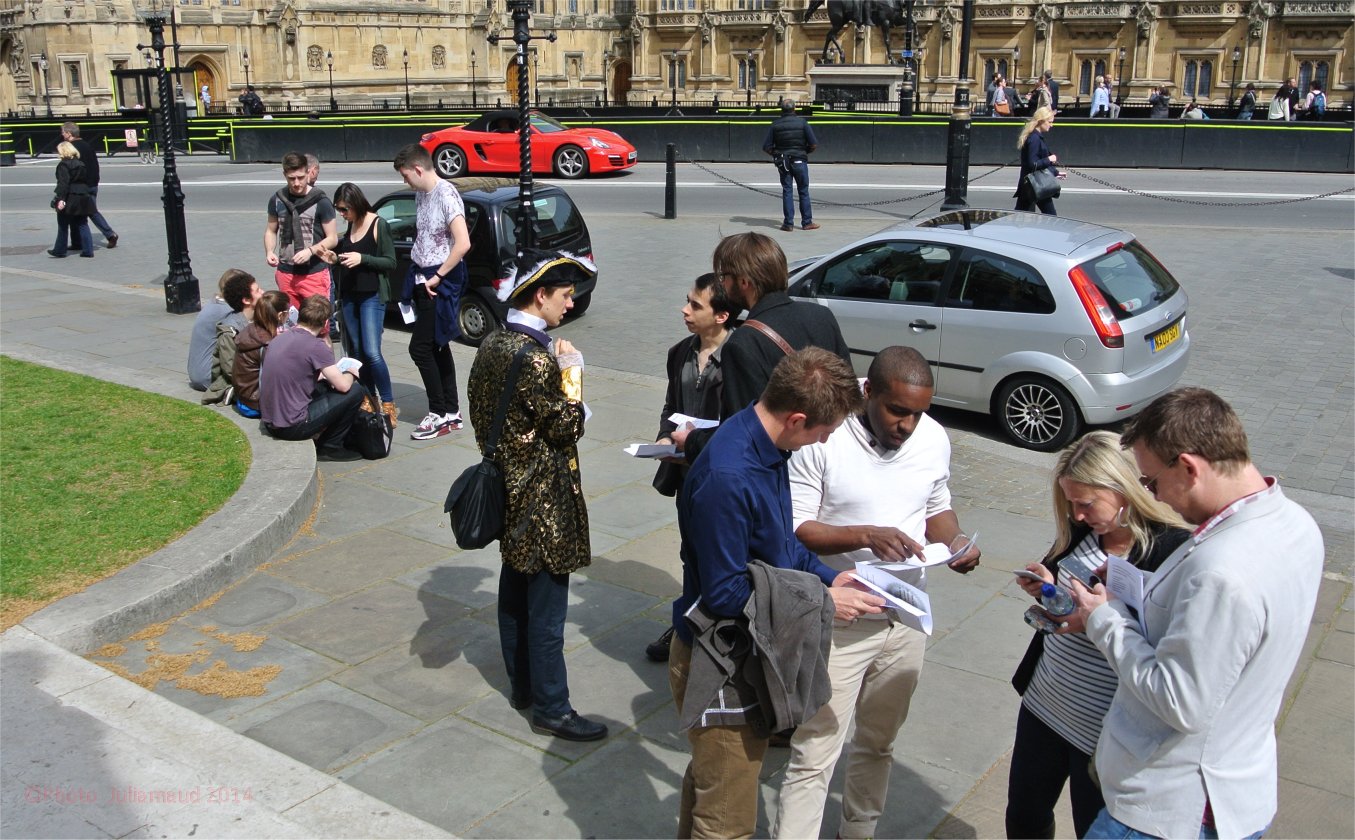 Everyone was treated to a short performance about Rights and Liberties before the scores were announced and prizes awarded to the winning team.