A public house of historic interest in Chingford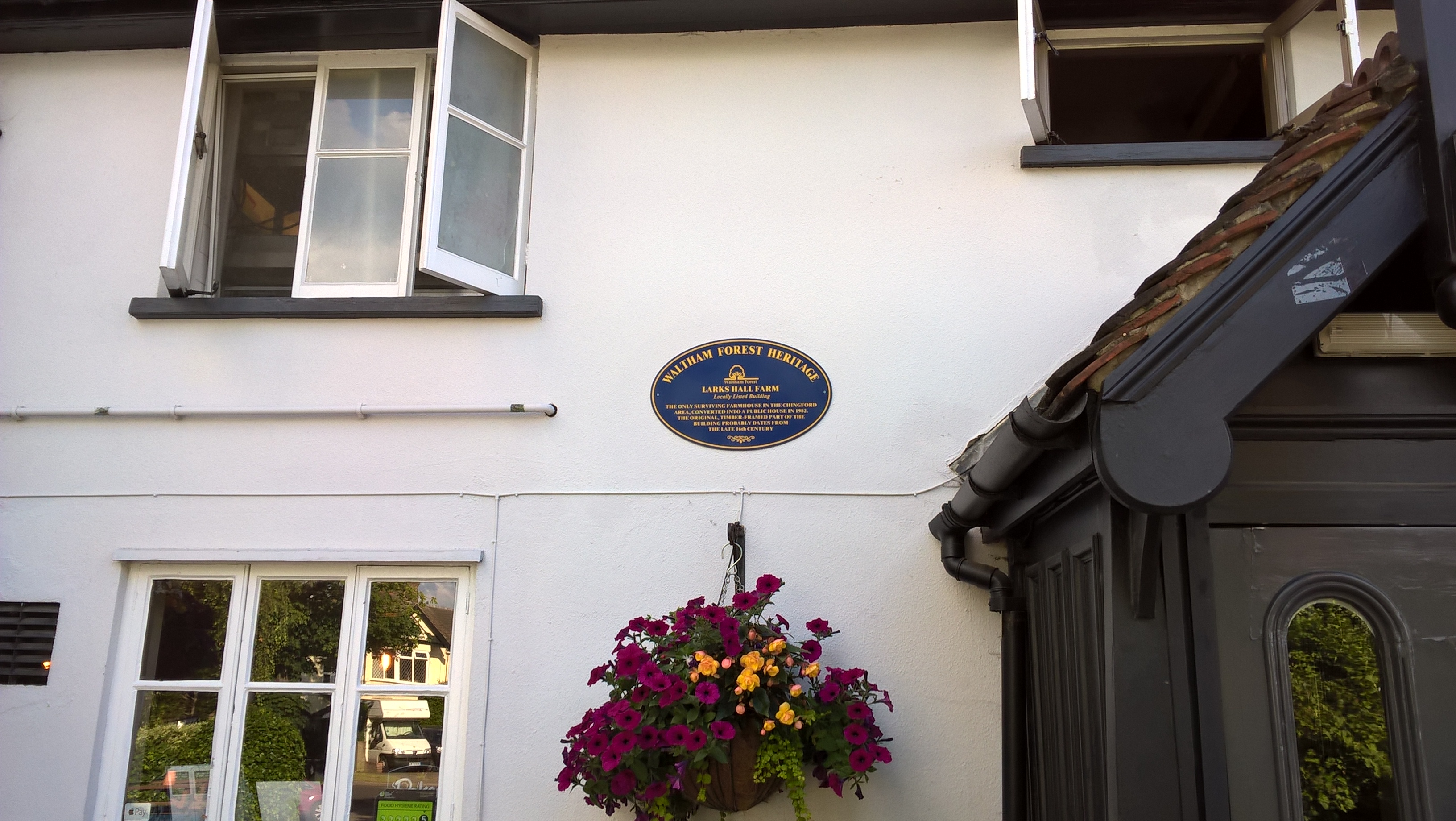 Converted into a public house in 1982, this building is part Victorian and part late 16th century timber framed farmhouse. It is a rare survival from the area's rural past. This grade II listed farmhouse pub underwent extensive refurbishment in 2014, but retained some timber frames dating back to the late 16th century.
Until the pub was built, Larkshall Farm stood on this site from 1890 . The farm is commemorated with a Waltham Forest Heritage blue Plaque.
'A Blue Plaque may not mean more value, but it adds credibility to a property in terms of authenticating its history and certain buyers, particularly from overseas, are attracted to the history of a house,' explains Marc Schneiderman of Arlington Residential.
This year the lease to Greene King, who were operating the pub, has expired. It is unknown what plans the new owners have for the building which is one of the oldest in Chingford. Council pubs policy requires the Larkshall Tavern to be marketed as a pub for two years before an application for residential development can be considered.
Support City Adventurers by buying a coffeeBuy me a coffee