…………….you'll be pleased to learn that the 10th July is Pina Colada Day.
The term, "piña colada" means "strained pineapple" in Spanish and the piña colada has been the national drink of Puerto Rico since 1978.
The traditional recipe for Piña colada is pineapple juice, light rum, and coconut cream poured over crushed ice.
#NationalPinaColadaDay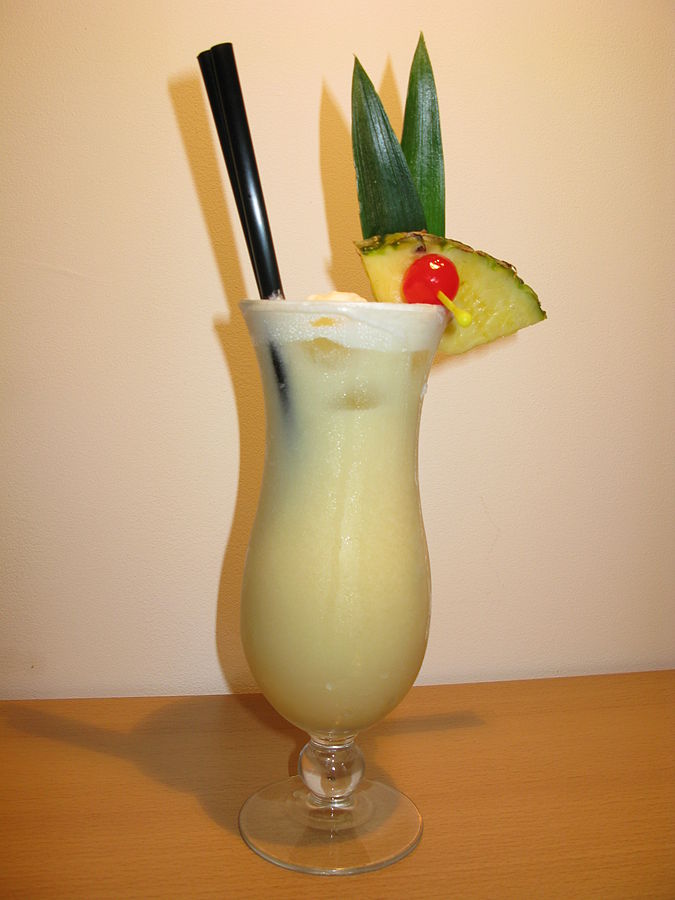 Who invented it?
Legend has it that it was invented by pirates Roberto Cofresí and Ramirez de Arellano in the late eighteenth and early nineteenth centuries. However, historian Haydée Reichard disputes this citing lack of evidence. Even if Cofresi had given his crew white rum, pineapple juice and coconut milk, the modern-day cocktail contains cream of coconut, that was not invented until 1954.
Another story is that the pina colada was invented  in 1954 by Ramón "Monchito" Marrero, a bartender of the Hotel Caribe Hilton. However, the Old San Juan bar and restaurant Barrachina, claims to be the originator of the famous rum, coconut and pineapple cocktail.
Escape
The iconic chorus – "If you like piña coladas and getting caught in the rain" features in the song "Escape" written and sung by Rupert Holmes. This number-one song is often know by its tagline "The Piña Colada Song."