Today is the Queen's 90th birthday
Today the Queen becomes the first British monarch to reach 90 and become a nonagenarian. There are a number of official events starting in May to mark The Queen's 90th birthday.
Thursday 12 – Sunday 15 May: The Queen and Members of the Royal Family will attend a pageant celebrating The Queen's life to be held at Home Park in Windsor Castle.

Friday 10th June: The Queen and The Duke of Edinburgh will attend a National Service of Thanksgiving at St. Paul's Cathedral.
Saturday 11th June: Her Majesty accompanied by Members of the Royal Family will attend at The Queen's Birthday Parade on Horse Guards Parade.
Sunday 12th June: The Queen will attend the Patron's Lunch, a celebration of Her Majesty's patronage of over 600 organisations in the UK and around the Commonwealth since 1952.
Details can be found on the official website of The British Monarchy.
The Queen celebrates two birthdays
Each year the Queen celebrates her actual birthday (21 April) and her official birthday (a Saturday in June).
Why two dates? When the monarch's actual birthday is not in the summer, an official date is selected to mark the Sovereigns' birthday. For example although King Edward VII was born on 9 November, his official birthday was celebrated in May or June throughout his reign. That way there is more chance of good weather for the Trooping the Colour (Birthday Parade).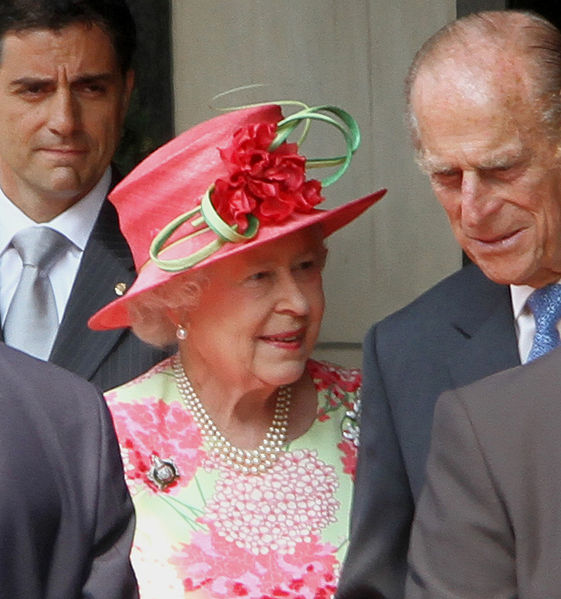 Unofficial events to mark the Queens birthday
Around the country there are a number of less official events, such as street parties, to mark this historic occasion. There also appears to be a high demand for 90 year olds.
For example a North Dorset tearooms is on the search for a local 90 year old 'Alice' to be guest of honour when they celebrate the Queen's birthday on Thursday 21st April.
Gateshead Council is looking for a 90-year-old to switch on celebratory red, white and blue lights on the Millennium Bridge to celebrate Her Majesty's milestone.
On Saturday 16th April 2016 Treasure Hunts in London organised a Royalty-themed Treasure Hunt starting at Buckingham Palace. The route  lead to Kensington Palace and ended with drinks and  prizes near Lancaster Gate.