The Jurors
Duke of Cambridge dedicated a permanent artwork called "The Jurors" at Runnymede in 2015. This art installation celebrates the 800th anniversary of Magna Carta and was created by Hew Locke.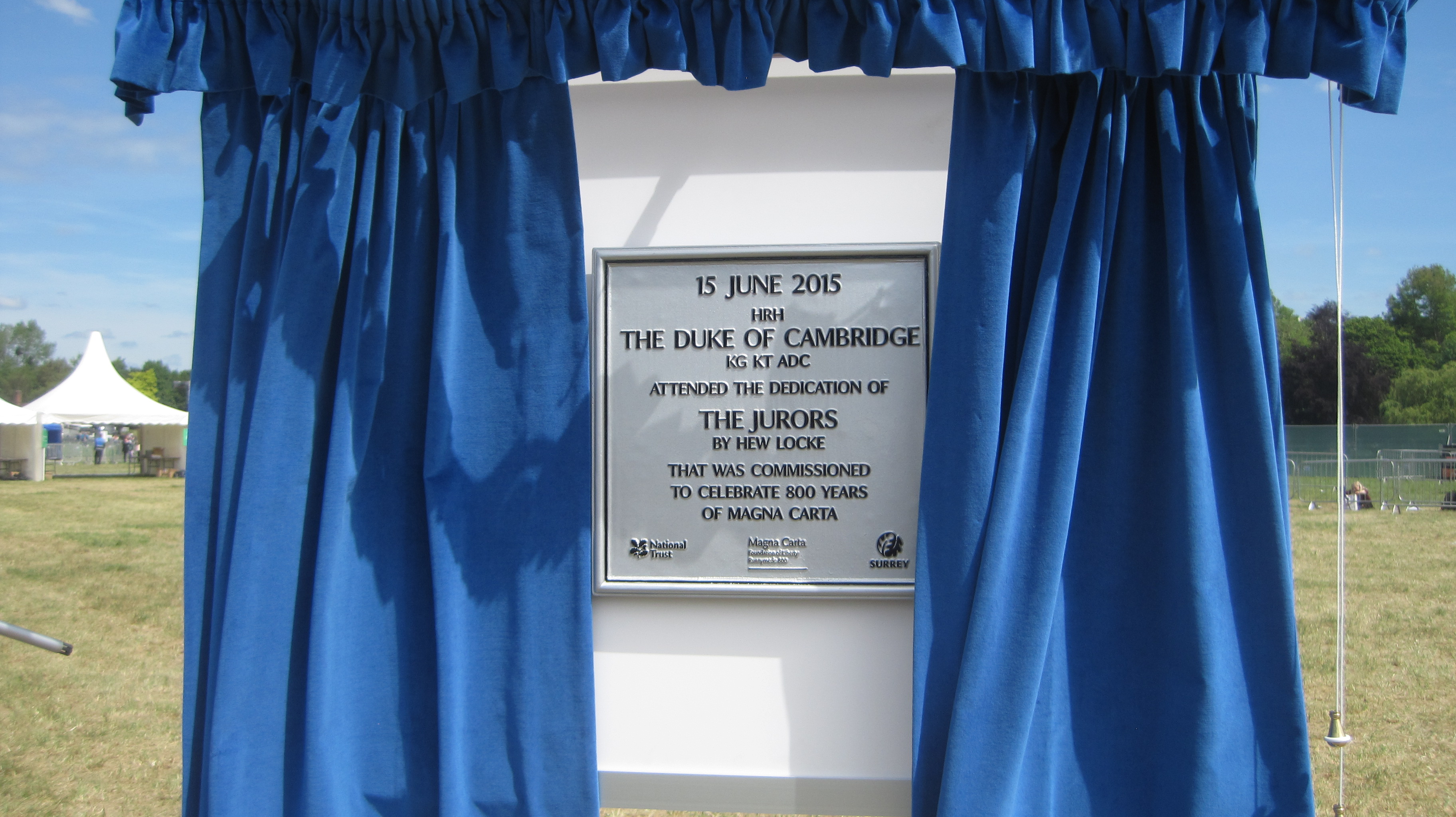 It is formed of 12 bronze chairs, each decorated with panels of images and symbols relating to past and ongoing struggles for freedom, rule of law and equal rights. The Jurors invites visitors to become part of the art. The chairs themselves are set out as an open invitation for visitors to sit down on them, to reflect and discuss together the implications of the histories and issues depicted, and to debate the meaning of justice.
Each chair-back and chair-front has a main image embellished with flowers, keys and other symbols. Explanations of each chair
Magna Carta Memorial
The American Bar Association erected the Magna Carta Memorial to mark the signing of the Magna Carta. It was designed by Sir Edward Maufe and erected in 1957. This monument sits on a gentle slope looking out towards the Thames.
Kennedy Memorial
Not a Magna Carta-inspired artwork,  but a commemoration of  the life of President John F Kennedy. 
Queen Elizabeth II donated a symbolic acre of land to the United States of America in 1965 which houses the Kennedy Memorial. Designed by Sir Geoffrey Jellicoe, this seven-tonne block of Portland stone is maintained by the Kennedy Memorial Trust.
Want to start exploring ? Become a City Adventurer!
Join our club for people who want to find new adventures and live life to the full. Just click the link and join the club